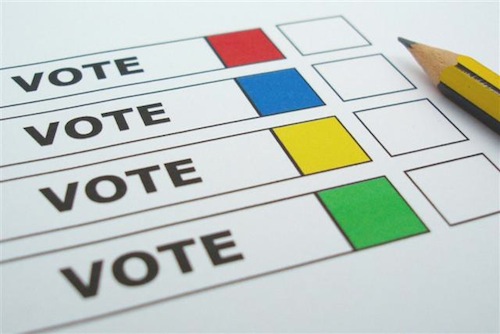 Right now it's hard to ignore Missouri's neighbor to the north, Iowa. The Iowa Caucuses are the first in the nation to begin nominating presidential candidates.
The Iowa caucus campaigns are closing in on their final days. Whether you'll be a first-time caucus participant or you've been participating for decades, now's the time to put your knowledge to the test.


The caucuses gained national notoriety after helping catapult Jimmy Carter to the White House in 1976. This cycle has brought dozens of candidates to the state to win over Iowans. (Des Moines Register)
The Iowa Caucuses will take place on Monday February 3, 2020.  Interestingly, due to a rule change, more than one candidate could claim victory. New Hampshire is next, with a traditional primary, on Tuesday February 11, 2020.
Though President Trump is being nominally challenged for the GOP nomination in most states, this primary season will focus on the still-large field of Democratic candidates. Their focus will soon turn to other states, including Missouri & Illinois.
Monday 2/3/2020: Iowa caucus
Tuesday 2/11/2020: New Hampshire primary
Saturday 2/22/2020: Nevada caucus
Saturday 2/29/2020: South Carolina primary
Tuesday 3/3/2020: Super Tuesday with 14 states, American Samoa, and Democrats Abroad
Tuesday 3/10/2020: Missouri, 4 other states, and Washington D. C.
Thursday 3/12/2020: Virgin Island caucus
Tuesday 3/17/2020: Illinois plus three other states.
This continues into early June, see the 270towin primary calendar page here.
The winner(s) of the Iowa caucus will get a bump in polls and media attention, but that's no guarantee of a victory in November.
Only three politicians have won a contested Iowa caucus and become president — Jimmy Carter, George W. Bush, and Barack Obama. (Business Insider)
Which brings us to today's poll:
This poll will close at 8pm tonight.
— Steve Patterson