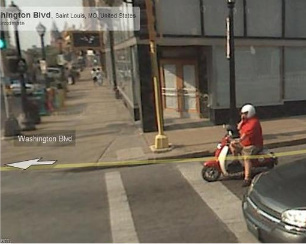 When I decided on the topic of the recent non-scientific poll, I'd planned to write more along with the results. However, the cold I had last weekend in Chicago continues.
Q: My primary mode of transportation is… (pick up to 3):
Private vehicle, paid off (no loan/lease): 12 [25%]
Private vehicle, outstanding loan: 11 [22.92%]
Pedestrian, able-bodied: 9 [18.75%]
Bicycling, my own bike: 5 [10.42%]
Public transportation, bus/rail (use weekly/monthly pass): 4 [8.33%]
TIE: 2 [4.17%]

Car sharing: Lyft, Uber, etc
Public transportation, bus/rail (pay cash)

TIE: 1 [2.08%]

Pedestrian, uses a mobility device (cane, walker, scooter, wheelchair, etc)
Motor scooter

Car sharing: Taxicab
TIE — zero responses

Bicycling, a bike share bike
E-Scooter, owned
E-Scooter, sharing like Bird Scooters
Motorcycle
Private vehicle, borrowed
Private vehicle, leased
My three choices were pedestrian (with mobility device), public transit (cash), and a private car with a loan balance. I only drive once or maybe twice a week, usually for weekend shopping trips. Most days when I leave home I'm a pedestrian in my power wheelchair, but I combine with transit when I need to go further.
I like that the top poll answer was cars that were paid off, that would've been one of my answers a year ago. OK, time for bed.
— Steve Patterson