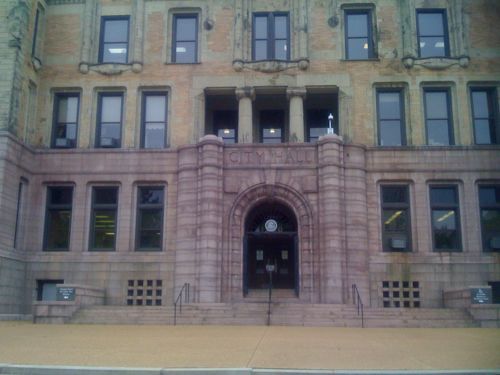 The St. Louis Board of Aldermen will meet at 10am today, their 25th meeting of the 2018-2019 session.
Today's agenda includes five (5) new bills:
B.B.#170 – Boyd – An ordinance authorizing and directing the Circuit Attorney, to enter into a contract with the United States Department of Justice, Bureau of Justice Assistance, Office of Justice Programs for funding to create a Conviction Integrity Unit within the Office of the Circuit Attorney and authorizing the Circuit Attorney to expend the contract grant funds necessary to support this effort including the hiring of personnel; and containing an emergency clause.
B.B.#171 – Boyd – An Ordinance adopting the 2018 International Swimming Pool and Spa Code, with amendments; and containing a penalty clause, severability clause, savings clause, and emergency clause.
B.B.#172 – Martin – An ordinance recommended by the Board of Public Service to conditionally vacate above surface, surface and sub-surface rights for vehicle, equestrian and pedestrian travel in the southern 169 feet of the 15.00 foot wide north/south alley bounded by Robert on the north, Vermont on the east, Koeln on the south and Alabama on the west in City Block 3064-A, as hereinafter described, in accordance with Charter authority, and in conformity with Section l4 of Article XXI of the Charter and imposing certain conditions on such vacation.
B.B.#173 – Oldenburg – An ordinance creating a new chapter under title 23 of the Revised Code, titled small wireless Facilities and pertaining to the establishment of procedures and requirements relating to the construction and deployment of small wireless facilities; to be Codified as Chapter 23.59 of the Revised Code; containing a severability clause, savings clause and an emergency clause.
B.B.#174 – Howard – An Ordinance establishing a stop site at the intersection of Ridgewood and Wilcox regulating all traffic traveling westbound on Wilcox at Ridgewood, and containing an emergency clause.
The meeting begins at 10am, past meetings and a live broadcast can be watched online here. See list of all board bills for the 2017-2018 session — the new bills listed above may not be online right away.