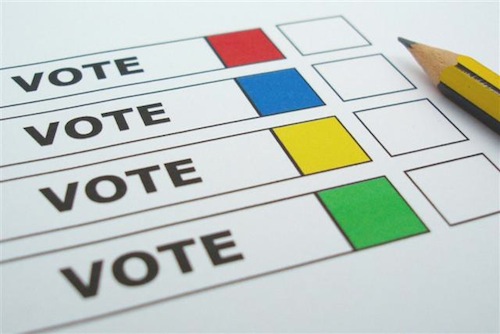 Every so often I like to poll readers to see their ages.This is just my curiosity about who comes here on a Sunday.
For the record I'm 51. Time really does fly by quickly, next month marks 28 years since I arrived St, Louis as an enthusiastic 23 year-old from Oklahoma.  It has been more than a decade since my stroke, more than 4 years since I got married. This halloween will be the 14th anniversary of this blog. Fourteen years!
In the 70s, when I was a kid, people in their 50s were portrayed on television as so old. My parents were older than my friend's parents, but they were stilll only in their 40s.  Archie & Edith Bunker were an old couple, but Edith didn't turn 50 until 1977 — in season 8. Her was an emotional 2-part storyline where a man tried to rape her at home. You can watch both episodes here.
In 1978 I got hooked on the show Dallas (1978-1991). Larry Hagman who played J.R. Ewing was 47 when the show premiered. Patrick Duffy, who played younger brother Bobby Ewing, was just 29. Barbara Bel Geddes, who playe70s d their mom, was only 56.  Their father "Jock Ewing" was portrayed by a much older Jim Davis — he was 69 when the show debuted. Duffy is now 69. At that time late 60s was very old for television.
In the 80s you had The Golden Girls — three "older" women in their 50s living together, plus the mom of one. Now that I think about it, Betty White first appeared on The Mary Tyler Moore show in 1973, playing the sex-crazed Sue Ann Nivens — White as 51 at the time.  Moore was 37.
One of my favorite current series is the Netflix show Grace and Frankie (trailer)– the four main characters are all in their 70s (even though Janw Fonda is actually in her 80s). I was also a huge fan of the Roseanne reboot — I loved it when Estelle Parsons, now in her 90s, returned as Roseanne & Jackie's mom Beverly. Hopefully she'll return for The Conners.I'm betting Roseanne Conner will die of an accidental opioid overdose. We'll see on Tuesday October 13th.
Anyway, here's this week's poll:
This poll will close at 8pm tonight. On Wednesday I'll discuss the results and wish my husband a happy 35th birthday.
— Steve Patterson