On Thursday morning last week I made my first visit to the Arch since the new downtown-facing entrance opened recently. Before we get into the nw entry I need to take you back to how it was for decades.
For so long it was just a big dirty hole, but slowly it began to take shape. Recently the entry was opened for visitors, but last week was my first visit to this entrance.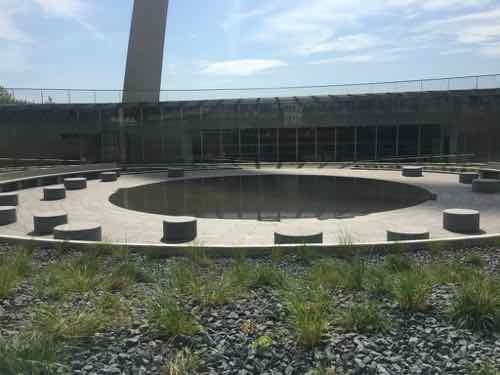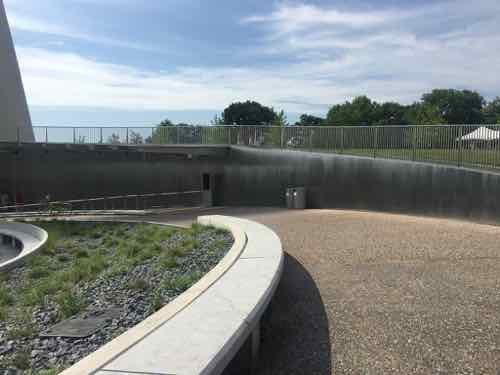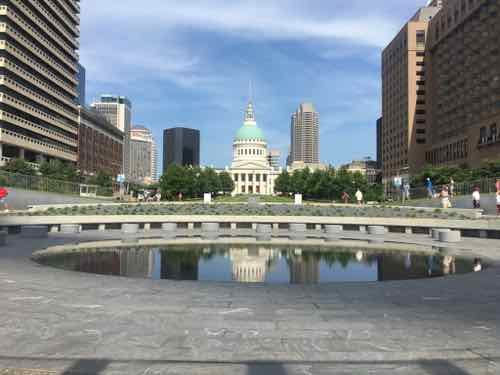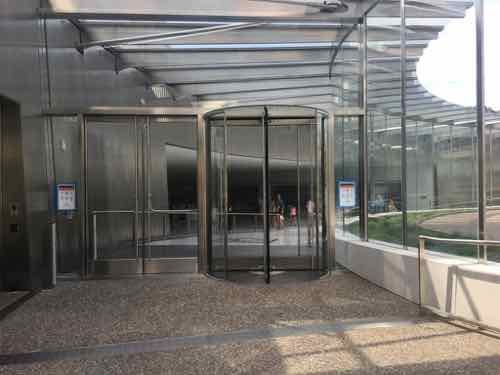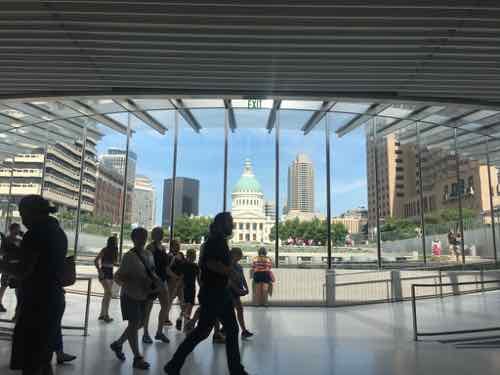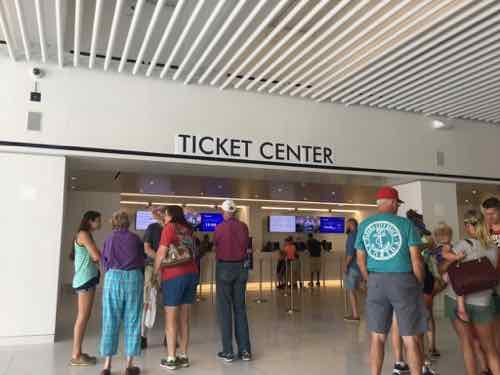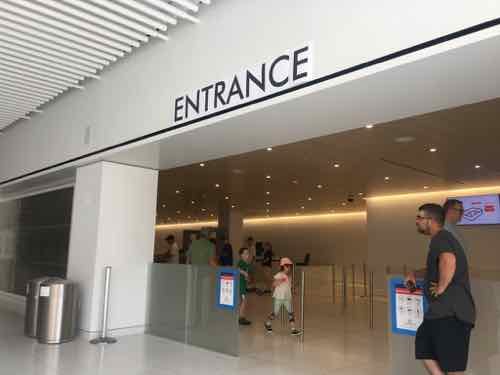 The lower level was open, though the museum wasn't — it opens tomorrow. The lower level also has the gift shop, a new restaurant, a movie theater, etc. I decided to wait so my husband could help me get through security, help with bags, wallet, etc. I'm excited by the new entrance, it's clear to me downtown has not capitalized on the millions who've visited over the last half century.
Local journalist/author Jm Merkel is out with a 2nd edition of his book The Making of an Icon: The Dreamers, the Schemers, and the Hard Hats Who Built the Gateway Arch.
With his fourth book from Reedy Press, The Making of an Icon, Jim Merkel captured the spirit behind the conception and construction of one of America's most distinctive and beloved national monuments. More than two million visitors stand in awe at the Gateway Arch each year, and the stories behind it were unearthed in breathless detail in the first edition. Back with even more lore and the addition of beautiful color images, Merkel brings new information on the Arch grounds and museum to this updated and revised second edition. Now expanded, his book includes more stories compiled from interviews with the visionaries, finaglers, protesters, and intrepid workers who built the arch while one misstep away from a fatal fall. Merkel's book will help us appreciate the relentless pursuit, innovation, and toil that raised the Arch to the sky. (Reedy Press)
As beautiful as the Arch is, I still think razing 40 city blocks was a huge blunder that we're still suffering from today.
— Steve PattersonT