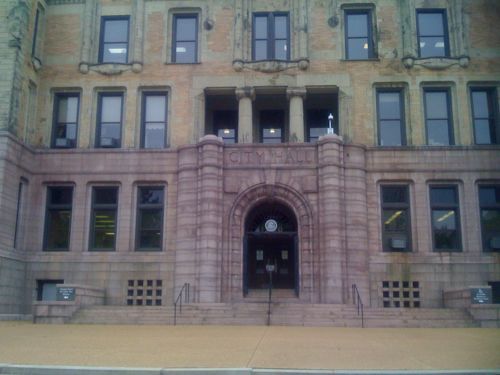 The St. Louis Board of Aldermen will meet at 10am today, their 5th meeting of the 2018-2019 session.
Today's agenda includes new bills:
B.B.#93 – Spencer ? An Ordinance requiring a City?wide vote to approve any proposal aimed at or having the effect of privatizing the Lambert St. Louis International Airport (the "Airport") by the sale, lease or transfer of the Airport, either in whole or in part, from the City's ownership or control as may be permitted by the FAA's Airport Privatization Pilot Program (49 U.S.C. §47134; Section 149) and the Modernization and Reform Act of 2012 (P.L. 112?95) and in accordance with all other applicable state and federal laws and regulations, and the Revised Code of the City of St. Louis; and containing a severability clause and emergency clause.
The meeting begins at 10am, past meetings and a live broadcast can be watched online here. See list of all board bills for the 2017-2018 session — the new bills listed above may not be online right away.
— Steve Patterson