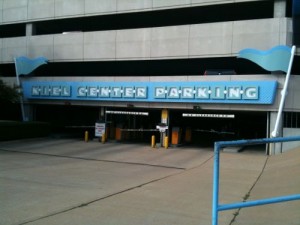 Former St. Louis treasurer Larry Williams reminds me of a small town version of New York's Robert Moses (1888-1981), using the state legislature to give him money & power while also remaining free of oversight. At least Williams got elected. Over & over because St. Louis voters can't think beyond the incumbent. Moses would've been proud of Williams:
The job grew even more powerful and its duties vastly expanded in the 1990s, when Larry Williams successfully lobbied the state Legislature for bonding authority. He went on to create an empire of jobs, parking meters and garages. (Post-Dispatch)
With a few exceptions, if an incumbent runs for another term they'll be re-elected. Even if they must resign amid scandal they'll get re-elected.  So when Larry Williams announced in 2012 he wouldn't seek another term, there was suddenly a chance for other politicians to move up to a cozy position.
In the 2012 Democratic primary for St. Louis Treasurer only one of the four candidates questioned the logic of a treasurer being responsible for parking This candidate, as a then-state rep, also indicated having the knowledge & experience necessary to change state law back to the way it was before longtime treasurer Larry Williams had it changed to give himself more money & power.  This candidate for treasurer said numerous times they didn't want to be a "parking czar."
This was exactly what I wanted to hear. But after winning the primary, general, and being sworn into office the tune, however, was different. I liked Tishaura Jones before she became what she explicitly said she didn't want to be — a parking czar. Regardless of who is treasurer, it makes no sense to continue Williams' self-serving manipulation of the state legislature. In the recent non-scientific Sunday Poll more than half agreed — though the number of votes was low:
Q: Agree or disagree: City parking responsibilities (& revenues) should remain within the County-level Treasurer's office
Strongly agree 3 [12.5%]
Agree 1 [4.17%]
Somewhat agree 3 [12.5%]
Neither agree or disagree 0 [0%]
Somewhat disagree 1 [4.17%]
Disagree 3 [12.5%]
Strongly disagree 11 [45.83%]
Unsure/No Answer 2 [8.33%]
Hopefully the latest lawsuit challenging the constitutionality of this odd arrangement will be successful.
— Steve Patterson