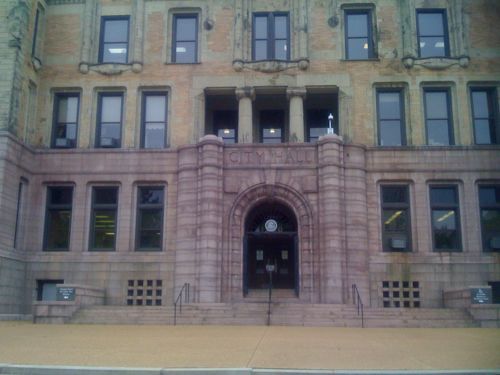 Just one new bill being introduced at the St. Louis Board of Aldermen today, the last meeting before Summer break. .
ON AGENDA FOR INTRODUCTION TODAY 7/14/17:
Note that just because a bill is on the agenda doesn't mean it'll be introduced, similarly, bills not on the agenda might be introduced if they suspend the rules to do so.
B.B.#99 – Pres. Reed – An Ordinance pertaining to the collection of funds to assist in the prevention of domestic violence in support of individuals impacted in the City; authorizing the Comptroller to establish "The Domestic Violence Prevention and Family Support Fund" to provide grants to social agencies who serve victims of domestic abuse, bullying, childhood abuse and sexual assault, and provide education aimed at the prevention of these offences.
The meeting begins at 10am, it can be watched online here. See list of all board bills for the 2017-2018 session. Next week's meeting will be the last prior to their Summer break, board meetings should resume on Friday September 8th.
— Steve Patterson