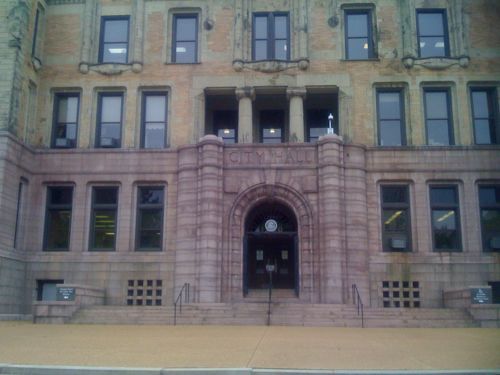 The following two (2) board bills are being introduced in the St. Louis Board of Aldermen today:
B.B.#35 – Vaccaro – An ordinance protecting victims of automobile theft from paying storing, towing and administrative fees directly related to recovery of a stolen automobile by amending Ordinance 64668, approved June 11, 1999 and containing a severability clause.
B.B.#36 – Vaccaro – An ordinance mandating that the Director of Parks, Recreation and Forestry shall cause the construction of four well?lit basketball courts in Forest Park by October 1, 2017.
As of 5:30am the pages with the full bill language are not posted online, I'll update this post once these are available. [UPDATED @10AM]
Today's agenda can be viewed here. The meeting begins at 10am, it can be watched online here.
An update on last week's meeting. Just before 7am on Thursday May 11th I downloaded the Week #4 agenda (view on Scribd). I then copied and pasted the list of new bills (#25-#34) into the post for the next morning. That night I updated the post with links to the bill pages. The Week 4 agenda currently posted online (Scribd) doesn't include Bill #34 — 25 through 33 all match The video of the meeting shows no #34 was introduced — BB#33 was introduced at 28:53 in the video. However, a Board Bill #34 creating a buffer zone at abortion clinics is listed, though it shows no legislative action taken. Perhaps #34 will be formally introduced at a later date? I've downloaded copies in case it disappears.
— Steve Patterson