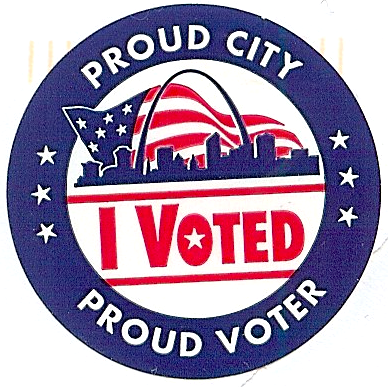 In St. Louis, with the occasional exception, elects the Democratic nominee in the April general election — the real race happens a month earlier in the March Democratic primary. Incumbents pride themselves on getting reelected every 4 years by having no challenger in the primary or general election.
When an incumbent decides not to run again everyone jumps into the race. The mayoral race in two weeks is a perfect example: 7 candidates are seeking to be the Democratic nominee…who will win the general held a month later.
Seven!
The winner in the primary will be whomever receives the most votes — but it's highly unlikely to be more than 50%. Some of you may not vote for your first choice because you might think s/he isn't likely to win.  Ranked choice voting allows voters to rank their top choice first without fear of spoiling the results or throwing away their vote.
The following two videos explain:
More than half of those vote voted un the non-scientific Sunday Poll agree:
Q: Agree or disagree: St. Louis needs ranked-choice voting for races with 3 or more candidates
Strongly agree 9 [31.03%]
Agree 5 [17.24%]
Somewhat agree 3 [10.34%]
Neither agree or disagree 2 [6.9%]
Somewhat disagree 2 [6.9%]
Disagree 0 [0%]
Strongly disagree 7 [24.14%]
Unsure/No Answer 1 [3.45%]
I don't expect St. Louis to change how we vote…or much else for that matter.
— Steve Patterson