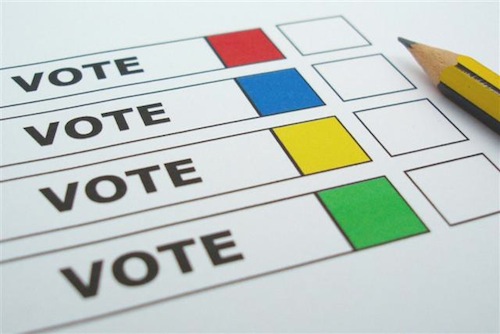 In November 2012 more than 130,000 city residents voted on Proposition R — the measure to reducer the size of the Board of Aldermen.
Turnout for that election was 74%, but nearly 14,000 voters skipped Prop R. Turnout for the proposition was 66.9%. The following explains 2012's Prop R:
The 14 wards called for by Proposition R would be drawn after the 2020 census. The first election in the new wards would take place in 2023. Odd-numbered wards would start with two-year terms, while the Board president and even-numbered wards would run for a full four-year term from the beginning. (St. Louis Public Radio)
Over eighty-thousand (61.5%) approved the proposition. Though it is still years away, some are wanting voters to reconsider the decision. Perhaps holding a new vote in four years.
This is the basis for the today's poll:
The poll is open until 8pm.
— Steve Patterson