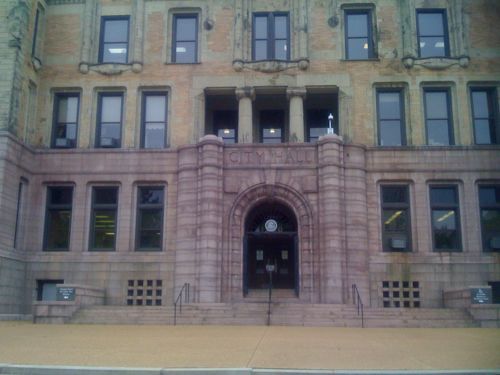 One new Board Bill was introduced at the St. Louis Board of Aldermen on Friday 6/24/2016:
Board Bill No. 99 | Ordinance relating to Office of Recorder of Deeds
BOARD BILL NO. 99 INTRODUCED BY ALDERMAN LARRY ARNOWITZ An ordinance relating to the employees and salaries of the Office of the Recorder of Deeds; repealing Ordinances #69192 approved pertaining to the Office of the Recorder of Deeds and enacting in lieu thereof a new ordinance pertaining to the same subject matter and containing an emergency clause.
This bill was referred to the Public Employees committee, see list of committees.
Here's the video of the meeting:
Much of the meeting we spent on the budget. The final vote on BB!64 to vacate 17th Street begins at 2 hours 43 minutes.
The meeting this week will be held Thursday June 30, 2016.
— Steve Patterson