Late last month a bar owner filed suit to stop enforcement of the smoking ban following the expiration of a previous exemption, which expired on January 2nd. Judge Dowd grated a temporary restraining order (TRO) until a hearing could be conducted — that hearing is scheduled for 10am today.
The exemptions are expiring for bars that make 25 percent or less of their income from food, are no larger than 2,000 square feet and do not allow anyone under 21 inside. But exemptions exist indefinitely for casino gaming areas, private clubs with no employees and tobacco retail stores. Bar owners who participate in Missouri Lottery's keno program claim they can be considered a casino gaming area. The game requires the bars to be licensed as such. (Post-Dispatch)
So the argument is because they have a Club Keno game from the Missouri Lottery they should be exempt — just like a casino. Judge Dowd will, no doubt, look at St. Louis ordinance and Missouri law. Let's take a look ourselves.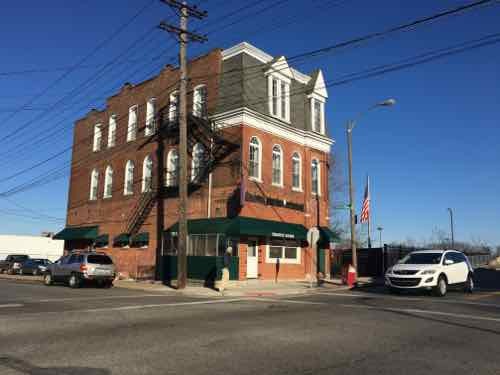 St. Louis' Smoke Free Air Act, passed in 2009, can be found here. In the definitions we see:
3. "Casino gaming area" means the area of a state-licensed gambling facility where gaming is allowed for those 21 years of age or older, including any VIP lounge, accessible only through the game floor, whether or not gaming is allowed in the VIP lounge.
Casino gaming area, not lottery area.
Section 7 of the Smoke Free Act is where "smoking is not regulated", in the list is:
6. Casino gaming areas as defined by this Ordinance.
The ordinance uses the word "casino", not lottery. Missouri law for the lottery is under different sections than for casinos, the Gaming Commission is totally separate from the Lottery Commission.
As you may know, the number of casino licenses in Missouri is limited to 13, from December 2010:
The Missouri Gaming Commission gave the green light to Creve Coeur-based Isle of Capri Corp. to build the state's 13th casino just north of downtown Cape. After hearing passionate pitches for months, the commission made its decision quickly, quietly and unanimously. (Post-Dispatch)
The City of St. Louis went from two to one licensed casino when the casino on The President Casino on the Admiral closed.
Judge Dowd will, presumably, consider the legislative intent behind the Smoke Free Act — to exempt the two, now one, casino.
— Steve Patterson