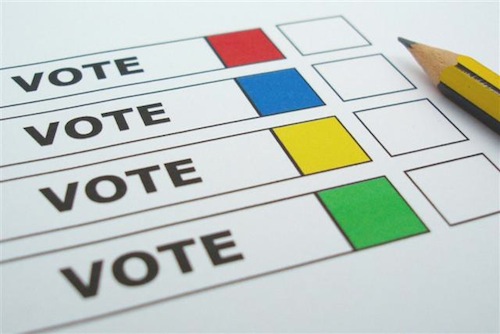 Last week a Cincinnati Ohio man announced he planned  to visit the St. Louis Zoo openly carrying a gun:
An Ohio man is planning to walk into the St. Louis Zoo with a gun Saturday.

Even though there are signs posted around the zoo stating that weapons are not allowed, Jeff Smith is planning to walk into the zoo with a gun visible to others, most likely in a holster or belt on his hip. Smith said he will demand to know what Missouri State Law he has violated if he is stopped from entering. (KMOV)
Local officials, including the police chief, looked for ways to prevent Smith's plan:
St. Louis Police Chief Sam Dotson says Missouri has some of the most liberal gun laws in the country, and it may allow an open-carry protest to happen inside the zoo.

Amendment 5, was passed in August 2014, establishes the "unalienable right of citizens to keep and bear arms, ammunition and accessories associated with the normal functioning of such arms, for the purpose of defense of one's person, family, home and property."

Dotson says attorneys are looking to see if the amendment can allow police to keep the protest outside of the zoo. (KMOX)
Friday morning the St. Louis Zoo filed for a temporary restraining order, which was granted a few hours later:
A judge has barred a gun rights advocate from entering the St. Louis Zoo with a gun. (Post-Dispatch)
The poll today seeks to find out how regular readers feel about open carry of guns at the St. Louis Zoo. The poll answers might be a bit confusing, but they should cover all the various views. They're presented in random oder. If you don't like an answer you can provide your own. You can also share your thoughts in the comments below. The poll closes at 8pm — sooner if corrupted.
— Steve Patterson