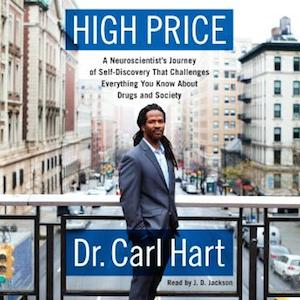 In the poll last week readers overwhelmingly felt our 'War on Drugs' is a failure, here are the results:
Q: Currently, the US 'War on Drugs' is…
a failure 98 [89.09%]
neither a success or failure 9 [8.18%]
Unsure/No Opinion 3 [2.73%]
a success 0 [0%]
Why does this matter? Because police continue wasting resources raiding homes growing okra. Thankfully more and more people, like businessman Richard Branson, are calling for an end to this failed war.
Friday a leading researcher on drugs, Carl Hart Ph.D.,  will be in St. Louis. Dr. Hart will meet with leaders and activists in Ferguson and participate in two public events at Washington University. Having watched his Ted Talk a few times now, watched his congressional testimony, I look forward to seeing him in person. I've not read his book High Price: A Neuroscientist's Journey of Self-Discovery That Challenges Everything You Know About Drugs and Society.
Dr. Carl Hart Lecture: Demystifying the Science of Drug Addiction: Neuroscience, Self-discovery, Race, and U.S. Drug Policy
Date:  October 10, 2014 – 11:00am – 12:00pm
Location:  Anheuser-Busch Hall Moot Courtroom, Room 310

Join the Chancellor's Graduate Fellows as we welcome Carl Hart, Ph.D., professor of Psychiatry and Psychology, Columbia University and 2014 winner of the PEN/E O. Wilson Literary Science Writing Award.
Dr. Carl Hart Keynote Group Discussion & Panel
Date:  October 10, 2014 – 2:00pm – 5:00pm
Location:  Umrath Lounge, Umrath Hall

Panel and Group Discussion, 2 to 3:30pm
Book Signing & Reception, 3:30 to 5pm

Panel Moderator:
Ken Freedland, Ph.D. – Panel Moderator
Professor of Psychiatry
Washington University

Panel Participants:

Carl Hart, Ph.D., Professor of Psychology & Psychiatry, Columbia University
David Patterson, Ph.D., Assistant Professor of Social Work, Washington University
Rumi Price, Ph.D., Professor of Psychiatry, Washington University
Juliette Iacovino, Ph.D. Candidate, Psychology, Washington University
Mario Ortega, Ph.D. Candidate, Neurosciences, Washington University
Click here for a campus map.
I now agree with a majority of Americans that possession of all drugs should be decriminalized, see the study here. This was not easy for me, I came of age at the time First Lady Nancy Reagan was encouraging everyone to "just say no." We've learned a lot in the last 30-40 years, we need to apply this knowledge to our policies.
— Steve Patterson