The #99 Downtown Trolley, regular buses with a cartoon wrap, have been on the streets since July 2010. People laugh at the wrap but it's effective.
The one problem with the original is the wrap made it impossible to see out the side windows. Tourists & locals unable to see the city….no good. Recently the original trolley buses were replaced by new Gillig low-floor buses.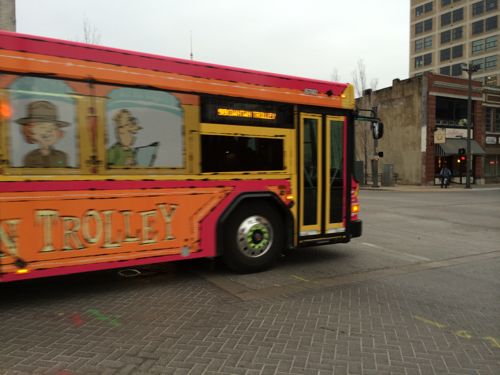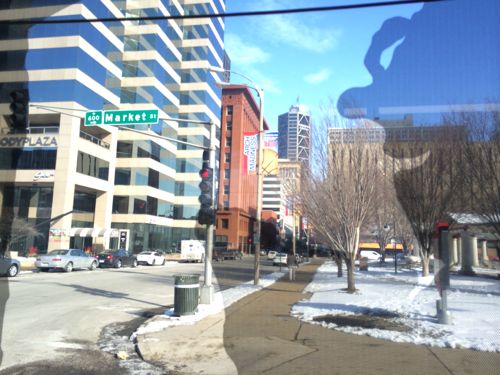 I love the new Gillig low-floor buses, so much quicker & easier to board/unboard, but the ability to see out is a huge improvement, a very pleasant surprise!  The wrap is licensed from a company that holds the rights to use a trolley likeness.
— Steve Patterson