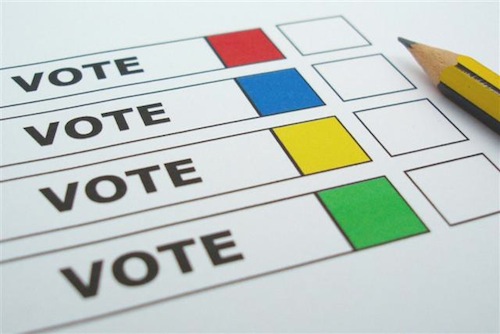 A recent article caught my eye because of the suggestion of a major change in governance in St. Louis government:
For decades, the politicians in City Hall's marble-columned aldermanic chamber have jostled and jockeyed for power.

Now, as they gather this morning to celebrate the city's 250th birthday, some are contemplating changes that would fundamentally recast the municipal makeup.

One of those would hand the aldermen more power by having them choose the president of the Board of Aldermen, an office that has long been elected by a citywide popular vote.

No bill has been written or introduced, but the possibility is filled with intrigue because St. Louis' system of government vests considerable power in the board president's office — and Mayor Francis Slay's chief electoral opponent from last year, Lewis Reed, holds its gavel. (stltoday)
This isn't about Slay & Reed though, it's about the city's charter — it'll be 100 years old in June.
Most legislative bodies elect their leader from within their ranks. St. Louis County Council, for example, has 7 members. They elect a chairman from within. District 2 Councilman Kathleen Kelly Burkett is currently Chairman, current Councilmen Hazel Erby (Dist 1) & Greg Quinn (Dist 7) have both served as Chairman of the council. Would any of these three be able to win a countywide election to be chairman?  Probably not.  But being a good leader and being able to win a wide popular vote are two separate issues.
Either citizens 100 years ago got it right, or wrong, by having our legislative leader elected citywide. In 8 years the number of wards in the city will be cut in half — from 28 to 14. I think it's worth considering having the leader of the Board of Aldermen not be elected citywide, but chosen from within among the 14. So this is the topic of the poll question this week, you can vote in the right sidebar.
— Steve Patterson