The newly completed BJC @ The Commons is an example of what not to build next to a proposed light rail station.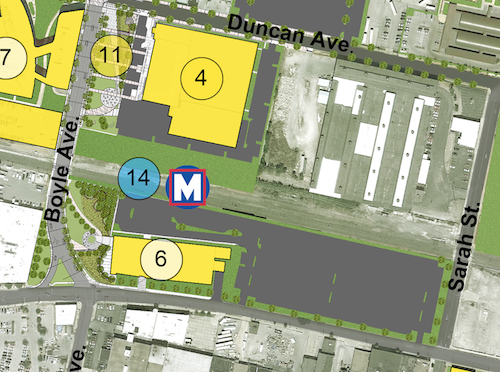 All brand new, from scratch. Totally wrong.  Transit passengers see little but parking, why exit and walk?  On Clayton Ave pedestrians don't have a sense of enclosure — the building it too far back from the narrow sidewalk.
Unfortunately the people planning the CORTEX area don't understand pedestrian behavior and how to create a vibrant transit-oriented environment. Office park next to tracks doesn't cut it.
— Steve Patterson