Two local professors will attempt to answer the question in the headline when they present their research findings one week from today:
The older parts of the St. Louis region have faced serious challenges in the past 40 years. Some neighborhoods have done better than others. Hank Webber, Washington University, and Todd Swanstrom, University of Missouri–St. Louis, will present their findings on St. Louis neighborhoods that rebounded from decline. The "rebound communities" will be the subject of future UMSL "What's Brewing" breakfast forums that will take place in the neighborhoods with local activists telling their stories of neighborhood resilience.
Is there a secret formula for success? We can find out Thursday October 10th from 7pm-8:30pm, followed by a reception. The event is free.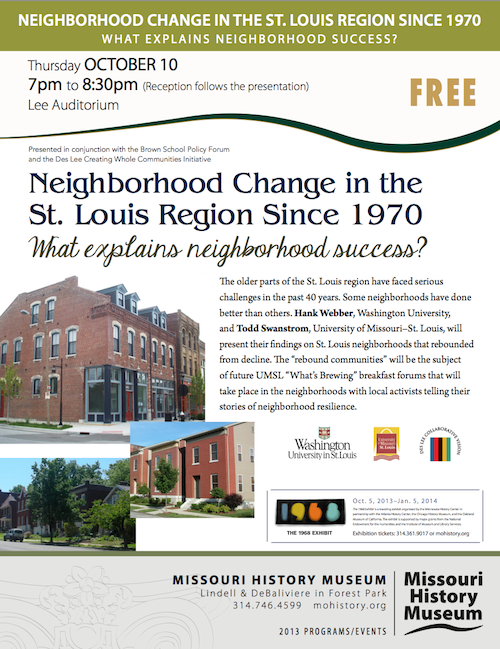 The event will be held in the Lee Auditorium, lower level of the Missouri History Museum.
— Steve Patterson