A week ago my boyfriend and I thought it was such a nice day, we should go do something.  We'd bought a Living Social voucher for two to see the Lewis and Clark Confluence Tower in Hartford IL, just a 30 minute drive north on Route 3.
This post is about the wonderful day trip that we ended up having through several counties in Illinois, two ferry rides, and returning to Missouri through St. Charles County.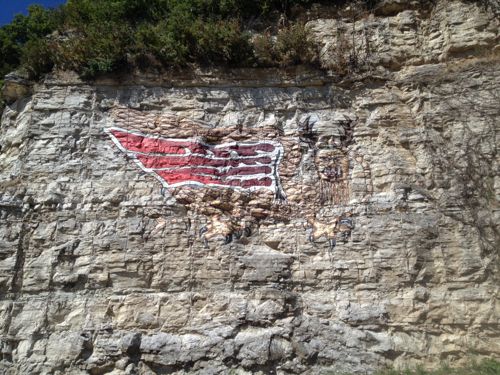 We both took many more pictures on our 5+ hour unplanned adventure. I say unplanned because I didn't think beyond the Tower, we barely had enough cash on us for the mixed berry cobbler at The Cultured Table Bistro in Elsah plus the ferry into St. Charles Co, the Brussels Ferry is free.
We had a great day for very little money! We're in Springfield IL this weekend, but later this fall I'm going to the DFS on a wine country tour through Augusta & Washington. What's your favorite day trip from St. Louis?
— Steve Patterson