Bike racks come in all shapes and sizes, but my preference is the basic "inverted-U" rack. Very simple, easy to use.
Here's a perfect example: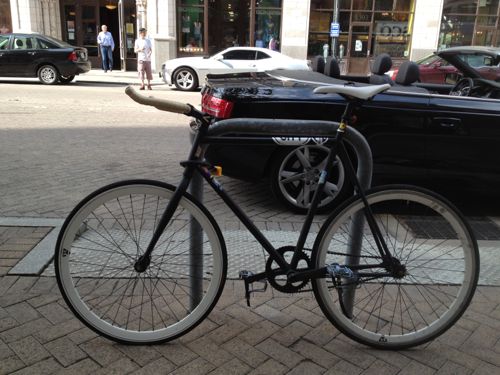 And here's how to NOT use an inverted-u bike rack: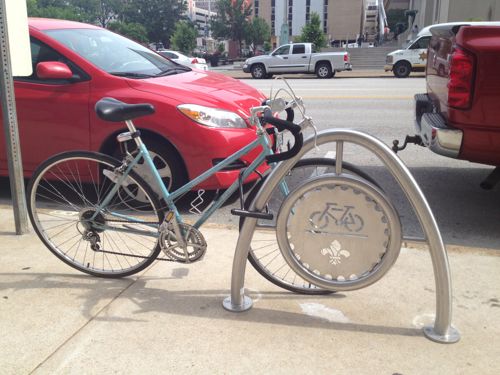 So if you're a cyclist and you use an inverted-u rack please place your bike so it is centered on the rack, using two locks so it doesn't get stolen.
Bonus tip: If I can see your forehead when you're wearing a bike helmet it won't help you if you crash, cover your forehead.  Click here for pictures on the right & wrong ways to wear a helmet.
— Steve Patterson