In the first two parts of this series on development sites along a proposed streetcar route I looked at Olive from 15th-16th and Olive from 16th-18th. In both cases it was a small area and I looked a specific buildings and parcels of land. Heading to N. Florissant Ave. & St. Louis Ave. nearly everything is a development site.
Let's start downtown and work our way north. At 14th & Olive you have the library on the NE corner and the library administration building & a charter high school on the NW corner. I think the library admin building has office space available for lease.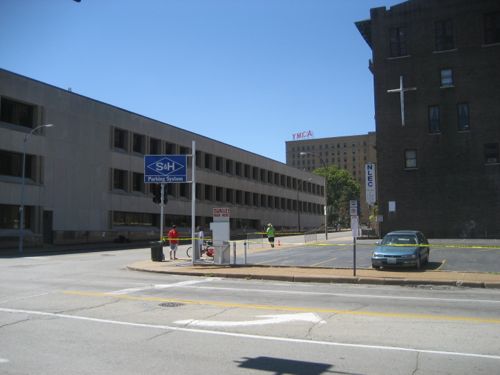 Before we go any further north it makes sense to look at the route on a map along with a development zone on each side of the line. Light rail has stations miles apart, whereas streetcars are more like buses by having more frequent stops along the route.
The area between the green lines is the immediate area that I estimate to be part of a special transportation district with slightly higher property taxes, pro-rated based on distance.  The red lines are a quarter mile distance, the usual distance a person is willing to walk.
Quite a bit of this area is in what will be one of the Northside Regeneration job centers.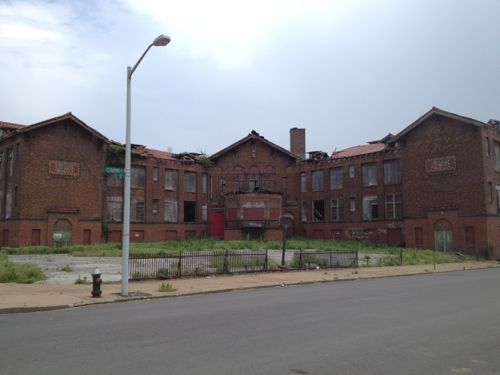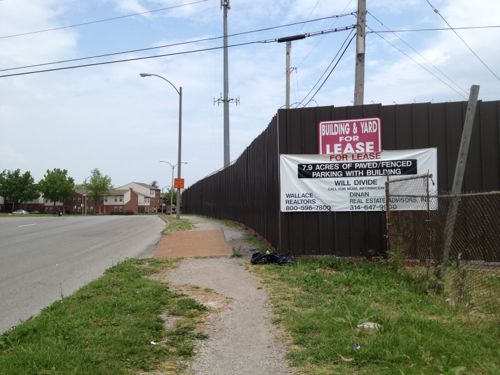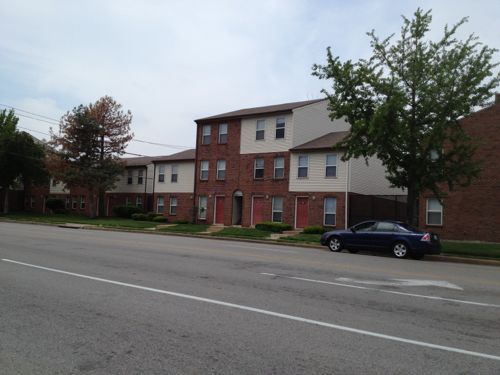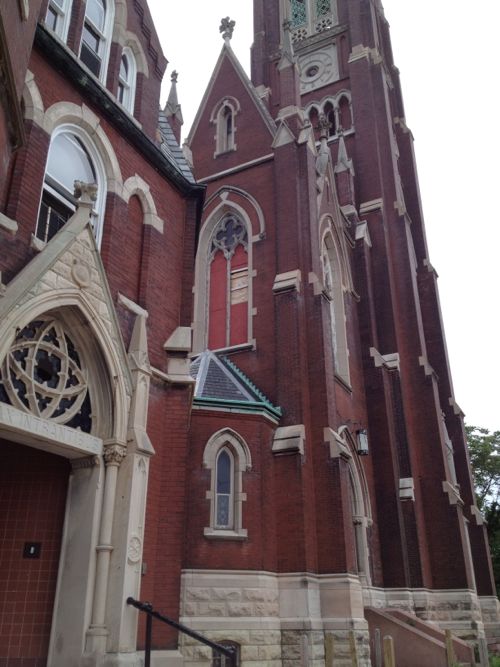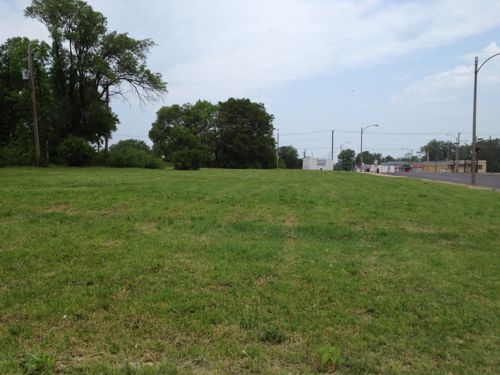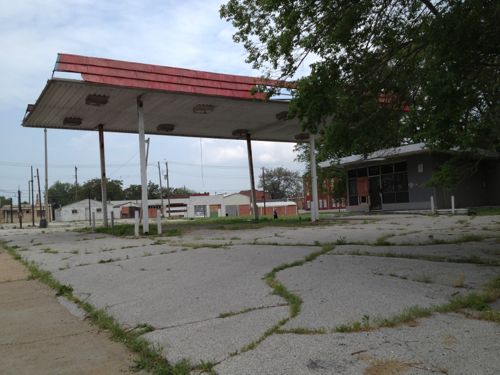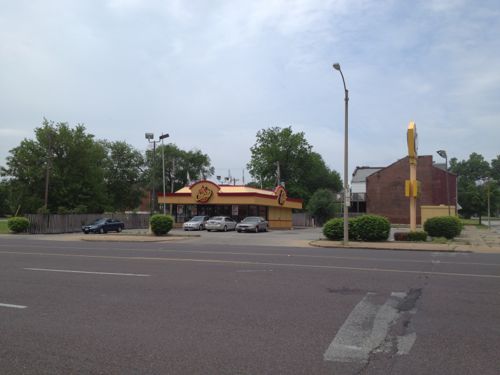 With so much vacant land & buildings, this stretch of the proposed streetcar line has the greatest potential for redevelopment. It will also be a challenge initially to get projects funded. Once the line is open and Paul McKee builds one of his job centers near Tucker & Cass things will start to take off. Form-based codes requiring dense urban design will be key to getting the right kind of construction.
It'll take at least a decade, if not two, for this to be built out.
— Steve Patterson
b