We've all seen television commercials advertising how a mobility scooter can make life easier for adults with mobility issues:
httpv://www.youtube.com/watch?v=rug8hy-sdlE
But ever notice they don't show users on public transit? There's a reason why, the length of these scooters means they aren't ADA-compliant and thus have a hard time flitting in transit vehicles (both buses and trains).
Pride is a manufacturer of scooters and power chairs, many of their 3-wheel scooters are 40+ inches long and 4-wheel scooters are 47+ inches long. By contrast, my Jazzy 600 Powerchair, also by Pride, is just 36.5″ long. Why does this matter?
Several times this year I've seen others with long scooters trying to travel on the bus. These scooters barely fit on the lift and maneuvering them inside the bus is nearly impossible. Twice now I've had to move to give them the extra space to turn around. One wanted seats up on both sides to give him enough room to make a circle, he was visibly upset when the bus driver told him that wasn't possible since one chair was already on board, my chair.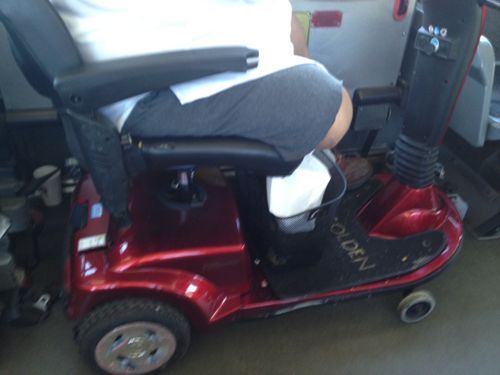 Similarly, on light rail they can't get into the fold-up seat area without blocking the aisle. Turning around is also impossible when trains are crowded.
People are buying these devices not designed for use on public transit or in ADA-compliant bathroom stalls and getting upset when it proves difficult. If you, a friend, or a relative need a device to help with mobility consider the overall length if it'll be used on public transit.
— Steve Patterson