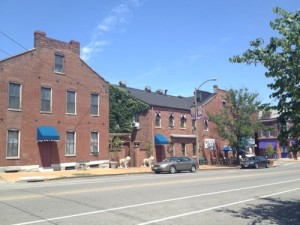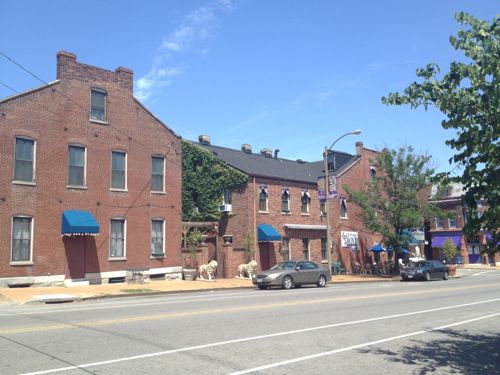 An interesting debate about solar panels in historic neighborhoods was in the news lately:
Bob Hiscox wants solar panels on his roof.

Energy costs are rising. Hiscox is increasingly concerned about the environment. And government rebates could help him fund the $45,000 cost.

But his building, the Soulard Bastille Bar on Russell Boulevard south of downtown, has a roof that faces the street. And that means his solar array would break neighborhood rules. Soulard, a national historic district, does not allow visible panels. (St. Louis battle over solar panels pits preservation against environmentalism)
Michael Allen has a thoughtful post on the subject, here is part:
The Soulard local historic district standards are not explicit about solar panels, which means that their installation requires a variance. The standards mandate that the character of sloped roofs be maintained through adherence to one of several times (sic) of approved roofing (most of which were not in use before 1900, I might point out). In a few instances, the Cultural Resources Office (CRO) has recommended that the Preservation Board grant a variance, and the Board has done just that. This time, however, CRO recommended denial of a variance based on the public visibility of the Bastille's street-facing rear roof. (recommended –  Soulard Solar Collectors)
If you want to learn more here are some helpful resources:
I thought this would be a good topic for this week's poll (see right sidebar). Poll results and my thoughts on Wednesday June 27th.
– Steve Patterson