The new Grand Ave Viaduct is moving along, it'll open later this  year to vehicles first and then to MetroBus and MetroLink.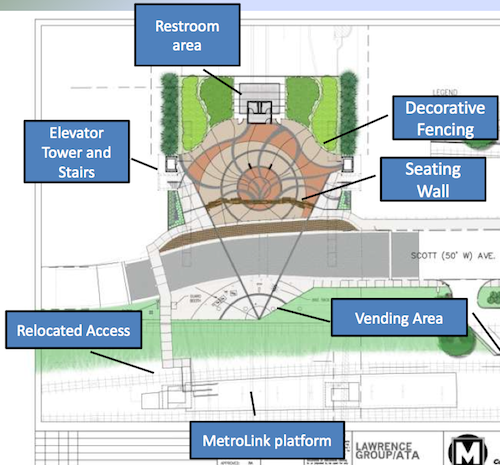 Originally I saw the graphics  pointing toward the platform and incorrectly assumed pedestrians would be able to cross Scott Ave and the westbound track at the center point under the new bridge, but the access point is the sidewalk to the west which I don't think will offer much protection from rain.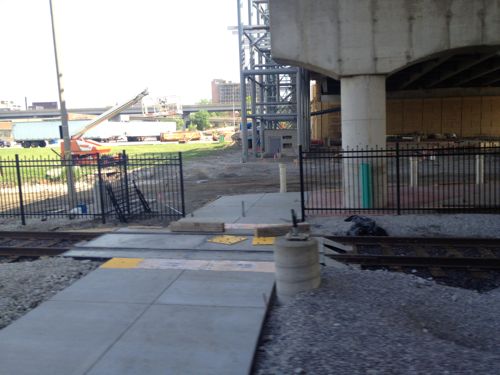 Two tracks are located between the platform and Scott Ave — the westbound MetroLink and an additional track I thought was going to be removed. It's unclear how pedestrians will get from the grade-level crossing up to platform height.
Before those transferring to/from the #70 (Grand) MetroBus & MetroLink had a flight of stairs or elevator ride. Now they'll have to cross a plaza, Scott Ave and one or two tracks.  We shall see when it opens if this is an improvement or a fail.
– Steve Patterson