Christmas means different things to different people, to me it means family, friends and food. Especially food!
In my early years it also meant Matchbox toys!
Each year I'd get more cars & trucks and eventually I got the Matchbox City & Matchbox Country playsets.
I never thought about it at the time but neither represented where I lived, a suburban 1060s subdivision in Oklahoma City.  When I was young Oklahoma City was the largest US city based on total land area. Where we lived was very suburban, but not a suburb. Our driveway had room for nine cars — three wide by three deep! We had no sidewalks.
Our subdivision was once a farm, the abandoned farmhouse was behind my best friend's house. It has since been restored and occupied. The Matchbox country was the idealic place though. I suppose where we lived was peaceful countryside decades earlier.
Of course the playsets were designed for toy cars so it's to be expected they are all about roads and parking.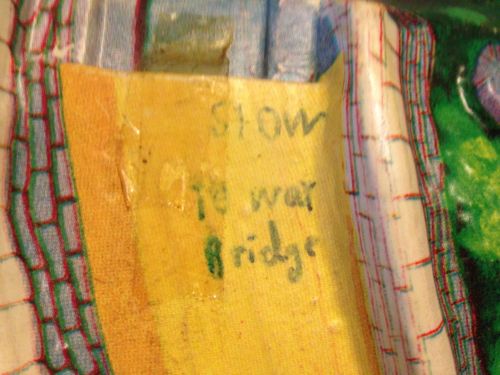 I wonder what a Matchbox Suburb playset would have looked like? Would it have been one large parking lot? Would the housing have been behind gates? Would they have offered variations such as Matchbox Suburb (Streetcar Edition) or Matchbox Suburb (Exurban Edition)? Â I think a Matchbox City (Urban Renewal Edition) would have been interesting. Kids could have bought various Matchbox trucks to demolish buildings and construct highways. Hmm, I guess I'm glad they didn't have that.
Happy Holidays everyone!'
– Steve Patterson