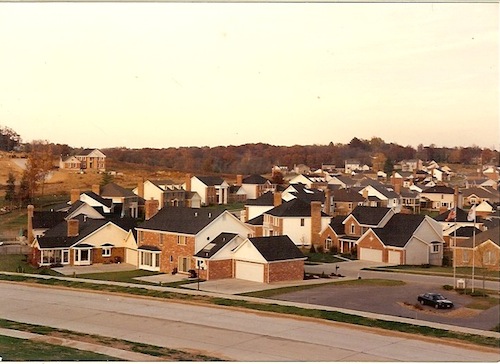 In 1991 I took these three pictures somewhere in south St. Louis County. The three pics were taken from the same spot rotating from left to right.
At the time it was a new subdivision. Â Note that some homes have front-facing garages while others have rear-entry garages and paved backyards.
I just wish I could remember the location so I could return. Maybe it is best I don't know, I'm sure they lovely rolling hills in the background has now been destroyed by two decades of "progress". Â I'm also pretty sure all those new streets still lack shade trees.
– Steve Patterson