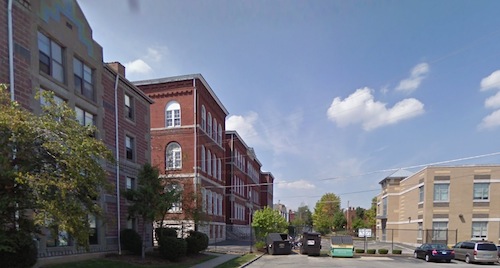 The old Hodgen Elementary School at California & Henrietta is to be razed, the exact date is unknown. Â Yesterday I had to admit to two friends, when they asked my opinion, Â I was behind on my reading.
The Post-Dispatch had the story on January 27th but the demo was one sentence: "The old Hodgen School will be demolished to make way for more playground and parking at the newer Hodgen Elementary School on California Avenue." Michael Allen posted on the school later that day.
I keep hoping we are beyond razing our great urban fabric for parking. Â The new school is tolerable only because of the existence of the old school.
Further reading &Â great photos:
– Steve Patterson