On October 14th I posted about a bike rack hidden by cafe furniture (Sidewalk Cafes vs. Bike Parking)
I didn't get around to emailing the post to anyone with the city. But I did send a pic to the Citizens Service Bureau via Twitter (@STLcsb) and they got it cleared quickly.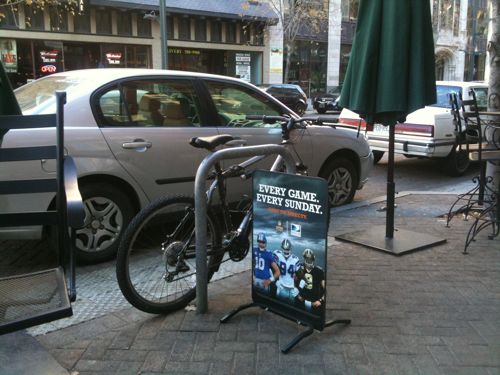 The sign is in the way but that is easily tossed aside.
– Steve Patterson