I know where Dogtown is in St. Louis, but that wasn't always the case.
Looking at the city's list of neighborhoods you won't find a listing for "Dogtown"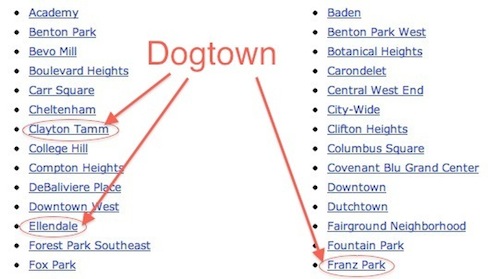 Dogtown is generally the three areas known officially as Clayton Tamm, Ellendale and Franz Park. Â Does anyone outside these three areas use these names? Doubtful.
– Steve Patterson