Tomorrow, Saturday March 4, 2023 is the first league match at CITYPARK, in the Downtown West neighborhood of St. Louis — home to the 29th team in Major League Soccer (MLS). On August 20, 2019 MLS announced a St. Louis-based ownership group selected to become the 29th team in their league. Nearly three and a half years later here we are. I'll leave the sports coverage to others, this has meant big changes to infrastructure, connectivity, etc.
For those unfamiliar we should go back and take a look at the before and during views.
/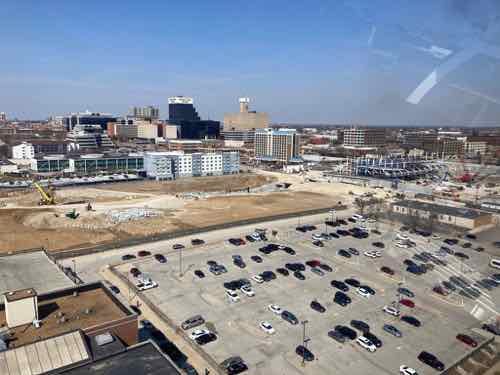 I have more pictures from driving by, as well as some six months or so before my power wheelchair began having issues. Once my chair is fixed I'll return and take an up close look. I'll be watching this match on Apple TV+ both for action but also for how CITYPARK and St. Louis are presented to the world.
— Steve
————————————————————————
St. Louis urban planning, policy, and politics @ UrbanReviewSTL since October 31, 2004. For additional content please consider following on Facebook, Instagram, Mastodon, Threads, Bluesky, and/or X (Twitter).