A little over two years ago neighbors and myself were opposed to the proposed closure of a short section of 17th Street. The developer of the old CPI HQ, now called Monogram, wanted the city to give them 17th Street between Washington Ave & St. Charles St so they could connect two city blocks into a super-block.
Here are my posts from that time & issue:
We lost, the legislation passed so as work on converting the former office building into apartments we've been expecting St. Charles & 16th treets to get widened so they could become two-way — a requirement of closing 17th Street. In the last two years, however, something changed the developer's mind about closing 17th Street.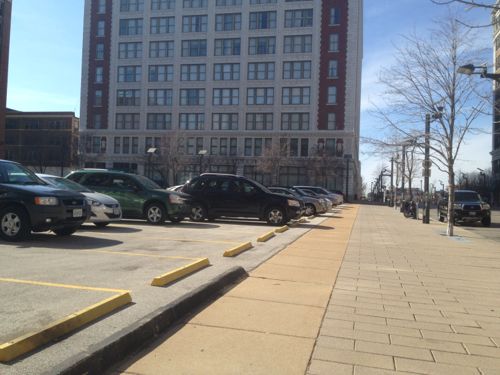 For a few years after CPI closed anyone could park on the lot, but for a short time it became a pay lot. Once construction was set to begin a temporary chain link fence with locking gates was installed.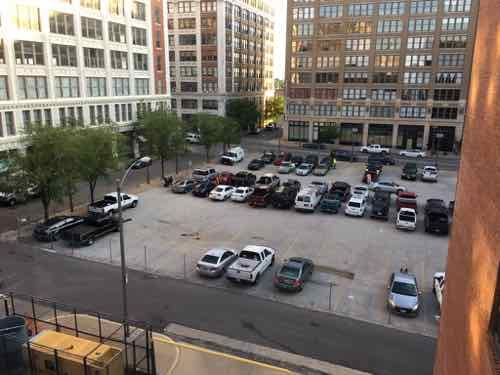 I just wish the months-long battle over closing of 17th could've been avoided.
Thankfully the lighting is LEDs that face directory down, not out toward surrounding buildings. More outside lighting should be directed only where needed.
— Steve Patterson