A week ago I posted many photos of the old Kiener Plaza, see Remembering The Old Kiener Plaza. Today we take a close look at the new Kiener Plaza that opened over the weekend.
The first three images were taken the afternoon of May 8, 2017 from the SE corner of the Kiener West parking garage.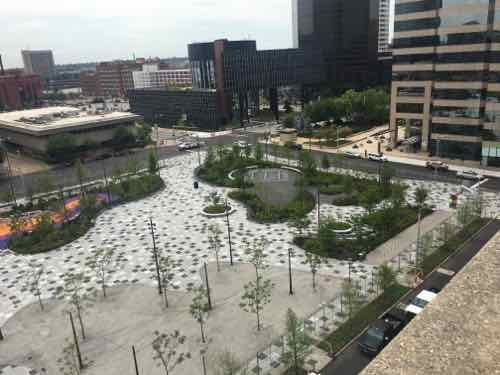 Also taken on the 8th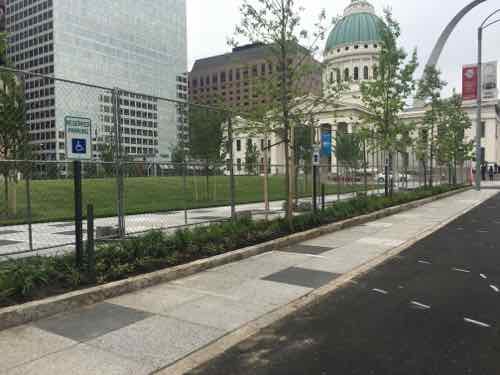 These next images were taken Monday 5/15 during a media preview.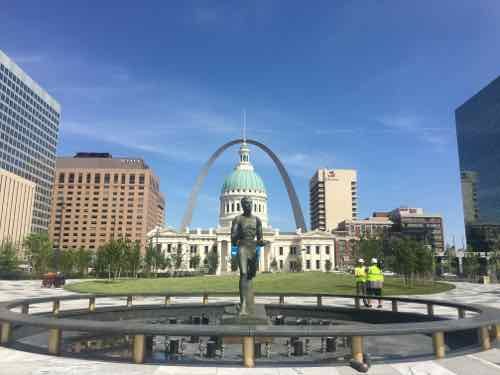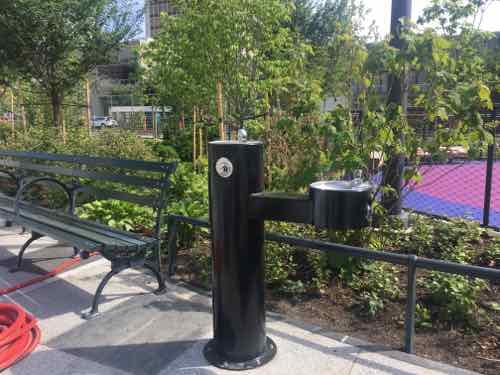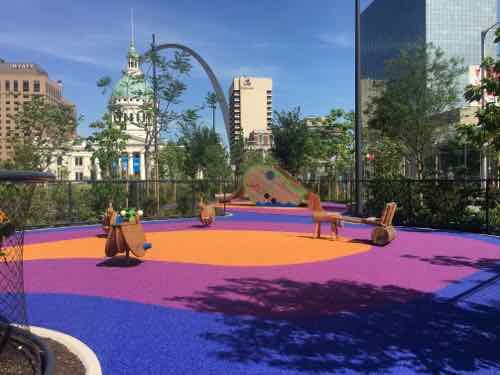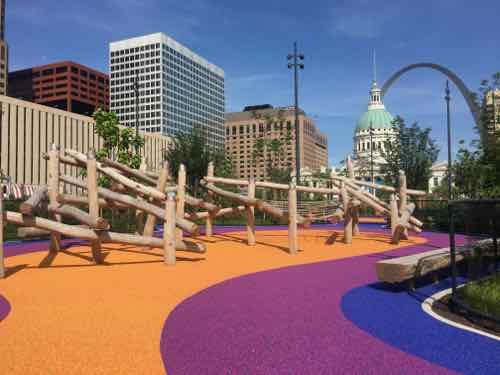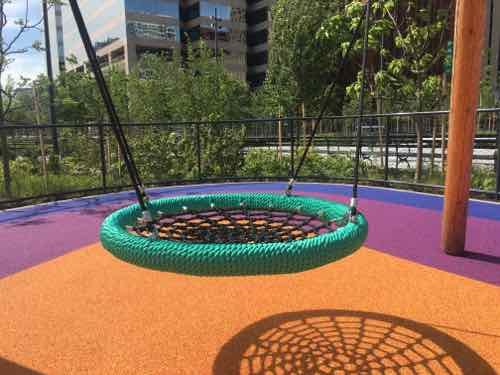 The next group of images were taken before and after the ribbon cutting on Friday May 19, 2017: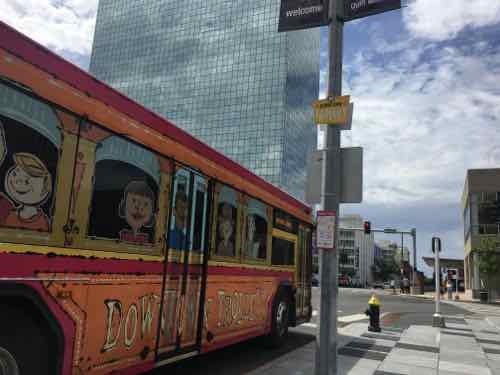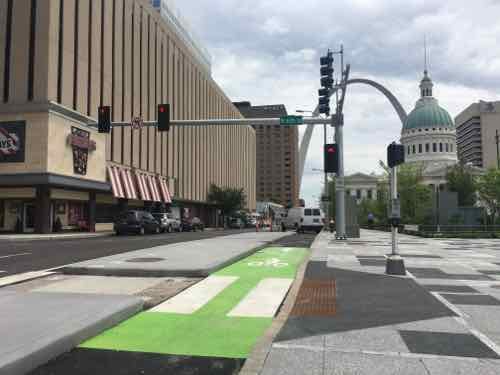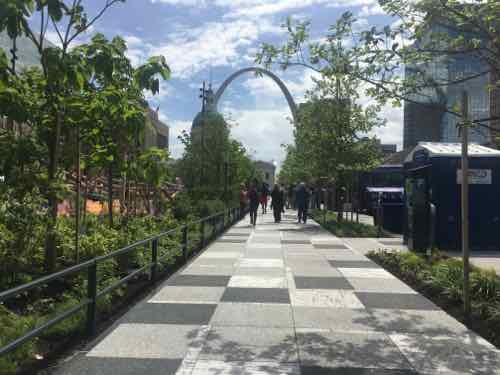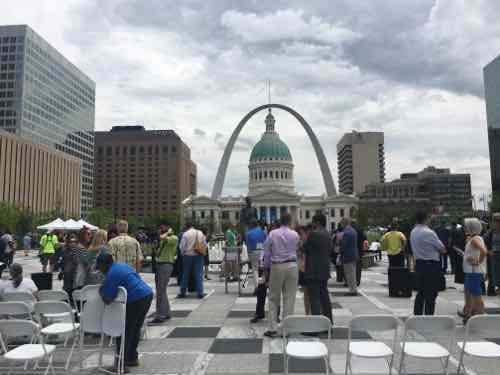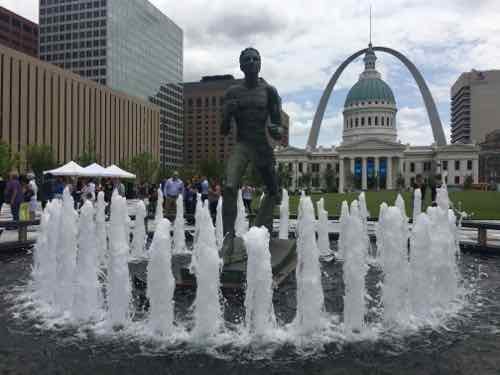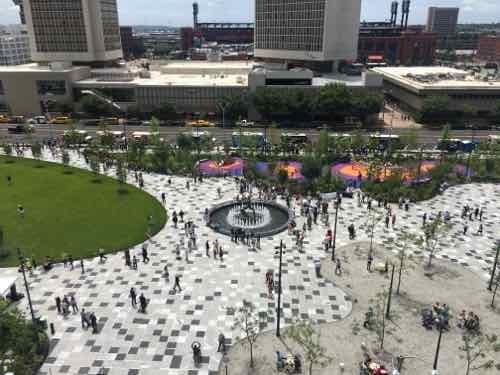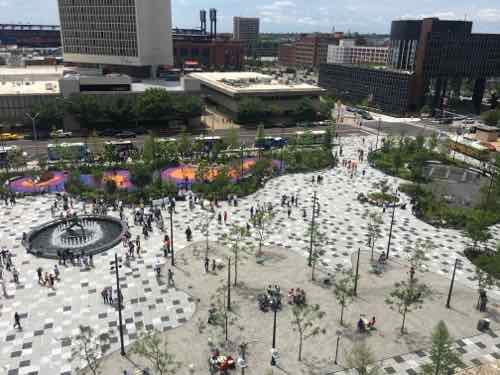 This next batch of images were taken the evening of opening day, May 18th.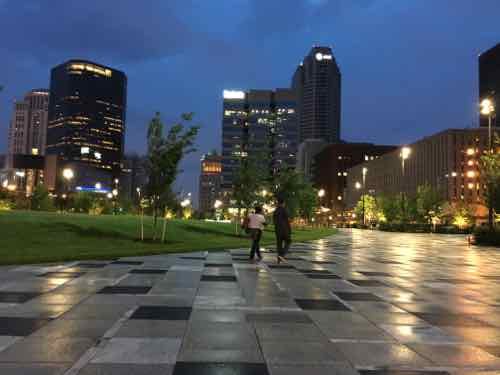 Yesterday my husband and I had a picnic at Kiener Plaza — I moved the table and chairs several times to stay in the shade.
Here's a great time-lapse video included on the media's thumb drive. I uploaded it to my channel because it wasn't on CityArchRiver's.
And a video I made from clips from opening day.
Overall I think they've done an outstanding job, but the previous space was so awful it was hard to not do better. Accessibly is excellent, as is the amount of seating. The trees are a good size and will provide good shade within just a few years. Very glad to have the Olympic Runner statue back –the original plan for the new Kiener Plaza didn't include it.
The misses are few:
No good place for accessible food truck lines
No power supply for food trucks, so each must run noisy & polluting generators.
No public restrooms.
Excessive artificial lighting.
Same mistake as Citygarden — no plan to extend "hallway" East & West of borders. Shortsighted.
City's auto-centric pedestrian crossing time limit regardless of time vehicle signal is green.