Big box stores with surface parking lots don't fit in urban contexts — they're sub-urban. For example, the Menard's in O'Fallon IL I drove past on Saturday, a MetroBus stop is right out front but there's no accessible pedestrian route to get to the entrance. See it on Google Street View here.
Decades ago the big boxes were the downtown department stores, but those days are long gone. However, a few big box retailers have taken over some of the vacant space left behind by shuttered department stores.
More often, big boxes have been trying to fit into walkable urban neighborhoods; they've been concealed by smaller liner storefronts, stacked, etc. The Target at Hampton & Chippewa is built over parking, but it still has surface parking facing Hampton & Bancroft, with docks & garage facing Chippewa. Inevitably someone says "it's better than what was there" or "It's better than the location in [insert any suburban municipality."  Sorry, but new development will be around for 20+ years, so standards should be higher than simply doing marginally better than  awful suburban development or old derelict properties. Which brings me to IKEA St. Louis, located on the SW corner of Forest Park Ave & Vandeventer Ave.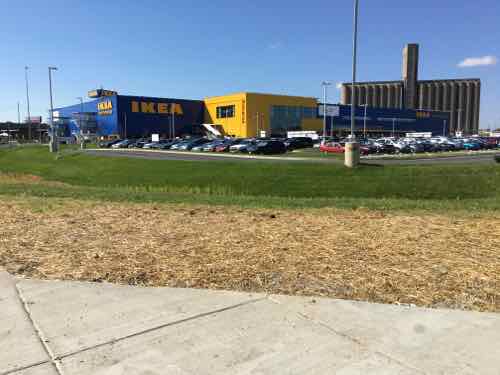 Opening day I ran into an acquaintance at IKEA — she also arrived via MetroBus — she hadn't yet seen my post on the pedestrian access points. Upon arriving at the corner pictured above how would a pedestrian know where to find accessible routes to the entry? By big box standards, IKEA St. Louis did an excellent job providing pedestrian access routes from each go the three adjacent streets, but the massive setback from the sidewalks
The big question now is what will happen at development sites around IKEA St. Louis? Other buildings, old & new, within a block of the intersection are all urban — built up to the public sidewalk.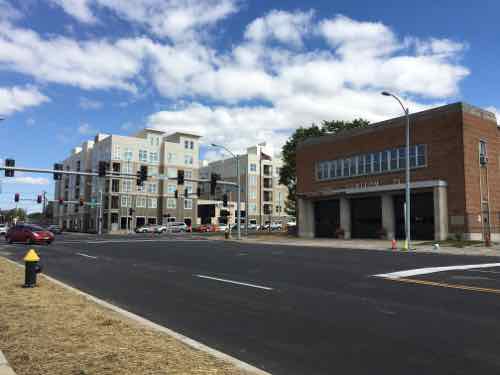 In July 2011 I posted about the building on this very same corner being razed. The Southeast corner, except for the firehouse, is to be retail.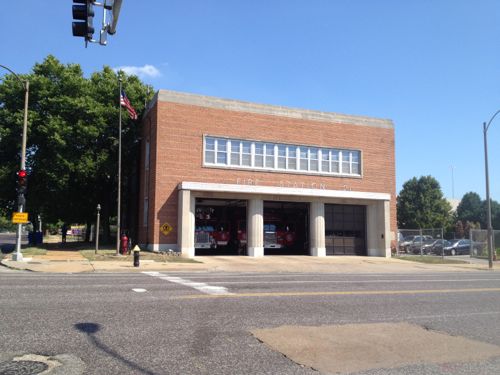 One of the most critical development parcels is immediately to the West of IKEA, at 4052 Forest Park Ave.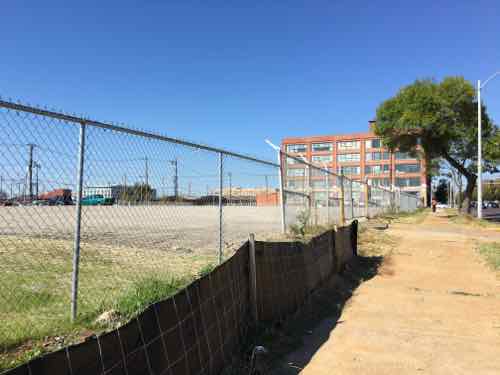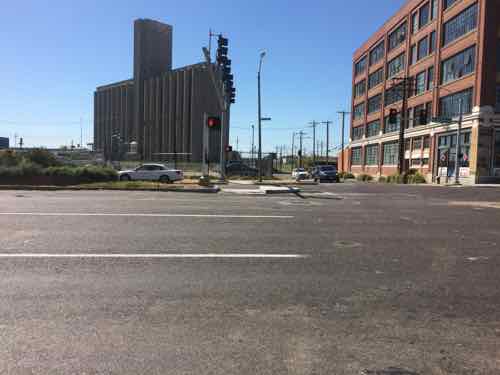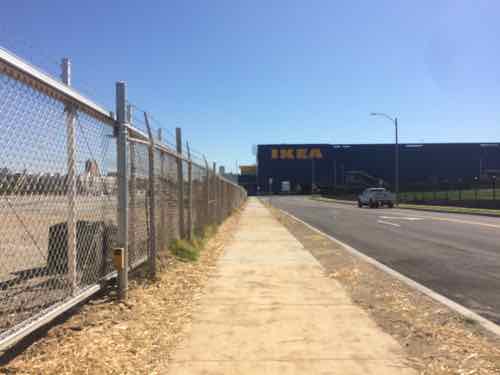 This site could be developed similar to new apartments at Forest Park & Vandeventer — a parking garage concealed on all sides by habitable buildings. The difference here is it should have storefront spaces on the ground floor. A boutique hotel, like one of these chains, should occupy part of the upper floors.
Hopefully IKEA St. Louis will be the exception, not the rule.
— Steve Patterson