Though not always easy, I like to end the week on a positive note. Today's post is positive in that something bad hasn't happened, hopefully won't.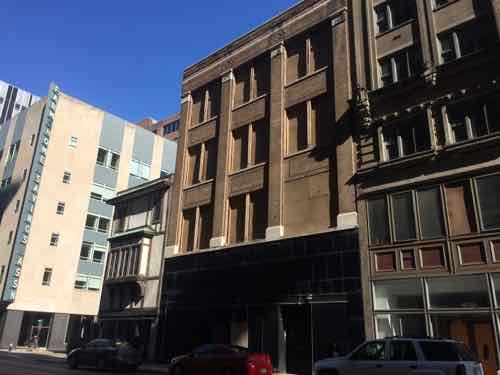 The corner building, 923 Locust, didn't always have that fake half-timber look. The second, however, is mostly original. As I'm not a preservationist, I have no problem razing one or both of these. As an urbanist, the only acceptable solution would be new buildings of equal or greater massing.
This is one reason why the Downtown Neighborhood Association is looking to add a form-based zoning overlay. I think Thursday October 8th is the date for the first public meeting on the subject. I'll have details before then.
— Steve Patterson