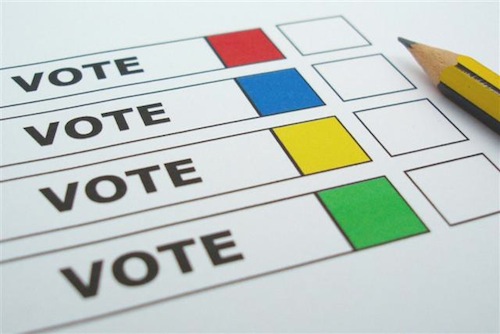 Friday the St. Louis Board of Aldermen sent a bill to Mayor Krewson, who's expected to sign it.
The St. Louis Board of Aldermen passed a bill that requires licensed gun dealers to tell police if someone trying to purchase a gun fails a federal background check.

Bill 106 is a public safety legislation for failed background checks for firearm purchases. According to the Board of Aldermen, the City of St. Louis has become the first city in the U.S. to pass such a law.

The bill, sponsored by President Lewis Reed, will establish reporting requirements for licensed firearm dealers. The legislation requires the dealer to report when a firearm purchase is denied from the National Instant Criminal Background Check System to the St. Louis Metropolitan Police Department. The new law will prohibit people who attempt to buy guns and fail the background check from creating a serious public safety threat. (KSDK)
Board Bill 106, introduced on September 13th, can be found here.
To come up with today's poll question I read lots of comments on  articles about this posted on news site Facebook pages. Yes, the poll question isn't the same as the headline.
As always, this poll will close at 8pm tonight. My thoughts, still unclear to me at this point, and the results Wednesday morning.
— Steve Patterson