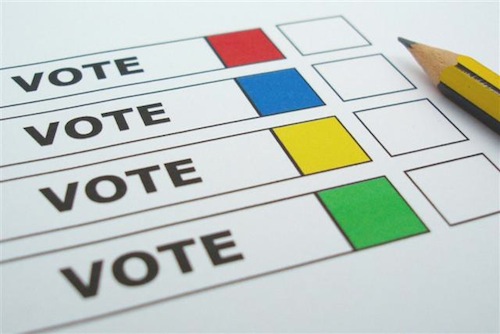 The downtown parade was yesterday, the Ancient Order of Hibernians parade is today in dogtown. St. Louis has a long history of celebrating St. Patrick's Day:
On March 17, 1820, a small band of Irish settlers gathered to praise St. Patrick. It was the first recorded observance of St. Patrick's Day here, although the sparse accounts disagree whether a parade was included. The Irish then were a small part of the city's 4,400 souls. Marching came later. (Post-Dispatch)
Here's more on St. Patrick's Day:
St. Patrick's Day is celebrated annually on March 17, the anniversary of his death in the fifth century. The Irish have observed this day as a religious holiday for over 1,000 years. On St. Patrick's Day, which falls during the Christian season of Lent, Irish families would traditionally attend church in the morning and celebrate in the afternoon. Lenten prohibitions against the consumption of meat were waived and people would dance, drink and feast–on the traditional meal of Irish bacon and cabbage. (History.com)
Today's poll is about Saint Patrick:
This poll will close automatically at 8pm tonight.
— Steve Patterson