Prior to my February 2008 stroke, I'd bought numerous bicycles while living in St. Louis.   With two exceptions, all came from A & M Bicycles — at Arsenal & Morganford Rd. I bought my first bike from A & M back in the mid/late 90s, it was still owned by a descendant of the original founder. It wasn't long after when the owner sold the shop to his employee, Karl Becker.
Numerous bikes, new & used, were bought from Karl. A couple of times I needed a used beater bike, we'd go down to the basement and come up with exactly the bike I needed.
The two bikes I bought elsewhere since 1990 were a used 50s Huffy fat tire at an antique store in the Kansas City River Market area, and a new Swedish Kronan bought sight unseen from a bike shop in San Diego. They disassembled it and shipped to Karl @ A & M, who assembled it. That was in 2004.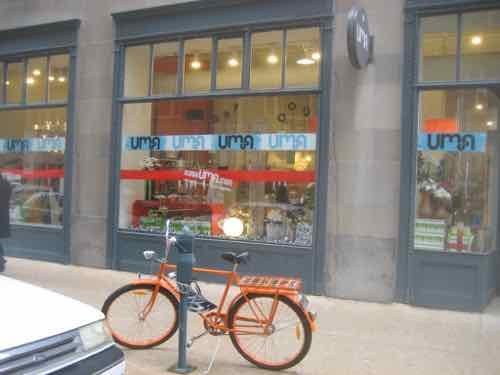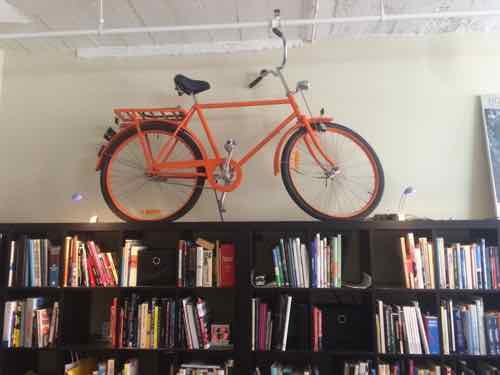 Last month Karl Becker died, a huge loss to the St. Louis cycling community:
Becker, Karl Joseph born April 7th, 1963 to Joseph H. and Mary Ann, passed away suddenly November 18, 2018 while surrounded by family and friends. Karl enjoyed life fully by engaging everyone he met as a friend. His passion for cycling started early in life by following in the footsteps of his father. He was enthusiastic about cycling, both participating and promoting the sport. His love of cycling culminated in owning and operating A&M Bicycle, the oldest bike shop in the city of St. Louis. Karl is survived by his mother, Mary Ann, sisters Mary Jane, Lisa Evans (Brice), Mary Margaret Hendrix (Bill), Amy Becker (Steve), brother Paul (Cyndi), loving friend Mary Ann Hoopes, aunts, uncles, nephews, nieces, cousins and countless friends. Karl had a zest for life and passions included reading, music, art, Jeopardy, good beer, fireworks and above all his cat, PK. Karl was a kind soul who gladly helped those less fortunate. Even in death, his generous spirit is a gift of life to others. In lieu of flowers, donations may be made to Mid-America Transplant Foundation. www.midamericatransplant.org

Published in St. Louis Post-Dispatch on Nov. 21, 2018 (Legacy)
This month we took the bike down from the shelves, yet something wasn't right. The pedal would turn, but the wheel wouldn't move.
I knew A & M was still open, but we have no bike rack for our car. Friends suggested Big Shark's downtown location. A week later we walked it five blocks East to Big Shark. A few days later we returned to pick it up — the rear hub was freed up for less than $30.
I haven't ridden this bike in over a decade, but I just can't part with it.  Lots of great memories on this bike. It also reminds me of Karl.
— Steve Patterson