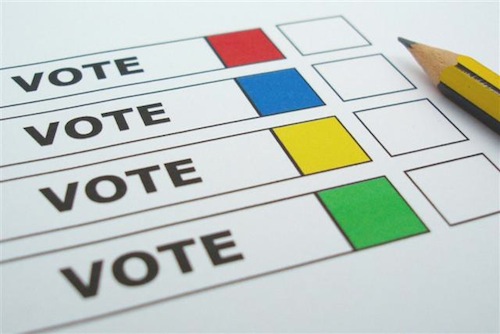 Wednesday is Valentine's Day — a holiday celebrated around the world — in very different ways. Here, it's about gifts. From a year ago:
Valentine's Day spending is expected to drop 7.6% this year to $18.2 billion from last year's $19.7 billion, according to the latest annual survey form the National Retail Federation and Prosper Insights and Analytics. It turns out that 9% fewer people plan on celebrating the occasion.

"Valentine's Day continues to be a popular gift-giving occasion even if consumers are being more frugal this year," NRF President and CEO Matthew Shay said. "This is one day of the year when millions find a way to show their loved ones they care regardless of their budget. Consumers will find that retailers recognize that their customers are looking for the best deals and will offer good bargains just as they did during the holiday season."

Once again it looks like department stores will have their hearts broken. They are the favorite shopping destination for Americans purchasing Valentine's day presents. The average spending per person is expected to drop from last year's $146.84 to $136.57. Discount stores are the second choice, while online shopping comes in at third. (Forbes)
This year it looks like spending will rebound.
Apparently, most Americans won't be celebrating Valentine's Day by offering their sweetheart a heart-shaped box of chocolates from the grocery store and a cheap bouquet of flowers. Instead, the 55% of Americans who say they plan to celebrate the holiday are estimated to spend, on average, $143.56, according to an annual survey by the National Retail Federation (NRF) and Prosper Insights & Analytics. That's up from last year's $136.57.

Total spending will hit $19.6 billion, according to the survey, a dramatic increase from the $18.2 billion spent last year. The 2018 number, however, won't quite break the record of $19.7 billion set in 2016, when the average was $146.84, for a $19.7 billion total. (The Motley Fool)
Today's poll is about Valentine's Day:
This poll will close at 8pm.
— Steve Patterson