After four years in Forest Park, Fair St. Louis will return to the Arch grounds in July 2018. The temporary relocation was due to the reconstruction of the grounds as part of the CityArchRiver project.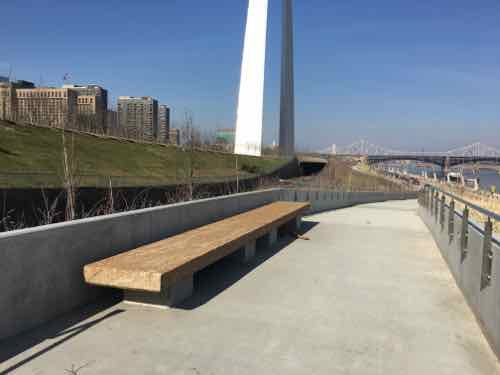 More than half of those who voted in the recent non-scientific Sunday Poll think the Arch grounds is the better venue. I agree.
Q: Agree or disagree: Forest Park is a better location than the Arch grounds for Fair St. Louis (aka VP Fair)
Strongly agree 1 [2.5%]
Agree 6 [15%]
Somewhat agree 4 [10%]
Neither agree or disagree 2 [5%]
Somewhat disagree 3 [7.5%]
Disagree 8 [20%]
Strongly disagree 13 [32.5%]
Unsure/No Answer 3 [7.5%]
I look forward to having the fireworks back at the riverfront. Will be interesting to see how the new Arch grounds does with such a large event.
— Steve Patterson