During the recent Board of Aldermen session where the budget was passed, a lot of time was spent discussing the cost of grass cutting. The discussion mostly focused on city/LRA-owned lots. We're fortunate enough to have many parks throughout the city, but we also have many useless patches of grass that require regular cutting for months.
One example: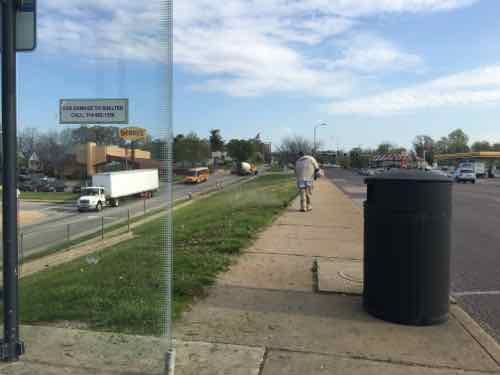 Throughout the city we have areas like the one shown above, a result of decades of suburban planning. The state mows the grass in the highway right-of-ways, but the city must cut it elsewhere. Before moving downtown I'd see Forestry cutting grass at Minnesota & Delor — see Google Street View. No telling how many total acres areas like this we're cutting.
For the vacant lots the city has a new mow to own program, but there's no easy solution to these scattered strips throughout the city. Some might work for food production, crops or fruit trees. In 2014, Seattle harvested almost 14 tons of fruit from public trees.
St. Louisans will come up with a laundry list of reasons why public land can't be used to produce food.
— Steve Patterson