In August it was announced new entry markers would be coming to Forest Park entrances:
The City of St. Louis and the private nonprofit conservancy Forest Park Forever have announced plans to construct the first of eight new arrival markers at key Forest Park entrances. Called for in the 1995 Forest Park Master Plan, these thresholds will more formally welcome visitors arriving by foot, on bicycle and by car, clearly identify the Park's primary and secondary entrances — especially key for visitors from around the region and country — and create welcoming nodes where visitors can meet and gather. 

At the first site selected, the popular entrance at Skinker/Wells/Clayton at the Park's southwest edge, a temporary mock-up will be installed in fall 2015; this will allow stakeholders and the Forest Park Advisory Board — established in the Master Plan to ensure public involvement in any new capital projects in the Park — to assess scale, positioning and Park context before continuing on with construction, which is planned for 2016. Design and construction costs for this entrance are estimated to be approximately $300,000. Forest Park Forever has raised the private funds necessary to proceed and complete it. St. Louis-based SWT Design has served as the project's designer. (Forest Park Forever — with images)
I didn't see the temporary mock-up in person, but late last month St. Louis Public Radio had a story on pushback & support.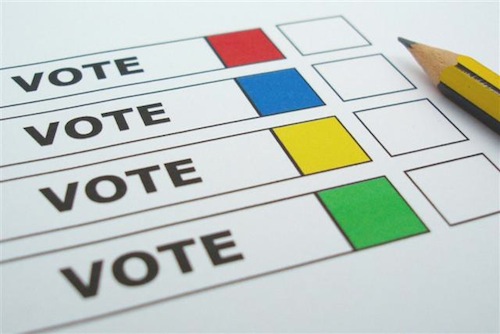 Today's poll wants to see where readers stand.
As always, the answers are presented in random order. This poll closes at 8pm tonight.
— Steve Patterson