Today is the 10th anniversary of one of my favorite parks in the region:
On June 7th, 2005, Gateway Center of Metropolitan St. Louis transferred title of the Gateway Geyser and the 34.1 acres of grounds, known as the Malcolm W. Martin Memorial Park, to Metro East Park and Recreation District (MEPRD). The Gateway Center had worked tirelessly for 40 years to protect the property from commercial development and with the transfer, was entrusting MEPRD with the task of bringing to life the dream of their founder and benefactor, Malcolm W. Martin, to transform the property into a true memorial park complementing the Jefferson National Expansion Memorial and Gateway Arch directly across the Mississippi River. On June 18th, 2005, the park was officially dedicated as the Malcolm W. Martin Memorial Park, in honor of the man whose passion, dedication and generosity made the project possible. (Metro East Parks & Recreation District)
The Gateway Geyser began operating a decade earlier, on May 27, 1995.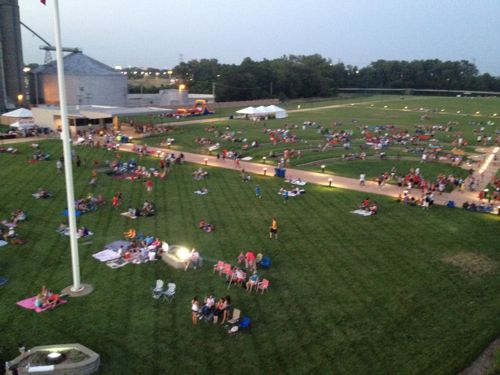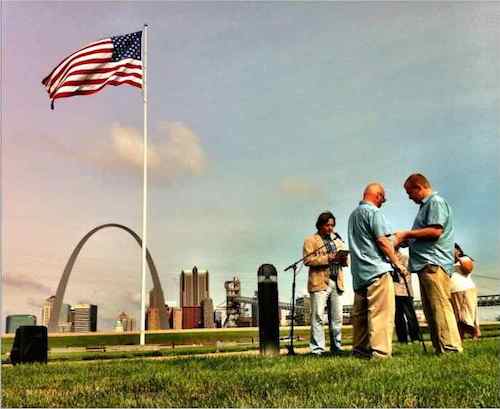 If you've never experienced this park I highly recommend a visit. Driving there isn't the easiest, but there is parking once you arrive. The better way from downtown St. Louis wold be to walk or bike across the Eads Bridge. From Missouri or Illinois take MetroLink to the East Riverfront station then go south of the grain elevator.
If you can, try to catch the geyser:
April 15th through October 15th
Daily eruptions (each 10-minutes) at noon, 3PM, and 6PM
Each eruption is dependent on current wind and weather conditions.
Less than 5 years until the 25th anniversary of the geyser!
— Steve Patterson