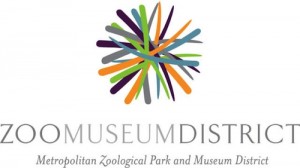 The poll this week is pretty straightforward — pick your two (2) favorite institutions in the Metropolitan Zoological Park and Museum District. Here are the five institutions, as listed on the ZMD website:
Saint Louis Art Museum
The Saint Louis Art Museum is rated as one of the principal art museums in the United States and is visited by up to a half million persons every year.
Click here for website

Saint Louis Zoological Park
The Saint Louis Zoological Park is recognized as a leading zoo in animal management, research, conservation, and education. Admission is free, although there are fees for some activities.
Click here for website

Missouri Botanical Garden
The Missouri Botanical Garden is one of the oldest botanical institutions in the United States and a National Historic Landmark.
Click here for website

Saint Louis Science Center
The St. Louis Science Center is among the largest of its type and, like all science centers, is intended to be a place of informal science education for all ages.
Click here for website

Missouri History Museum
The Missouri Historical Society was established in 1866 to rescue "from oblivion the early history of the city and the state." The Missouri History Museum houses a variety of exhibits and educational resources.
Click here for website
Please vote in the poll located in the right sidebar, picking two of the provided answers. New poll 8am Sunday March 31st, results presented on Wednesday, April 3rd.
— Steve Patterson