Metro has been doing a lot of late night maintenance on the MetroLink light rail system.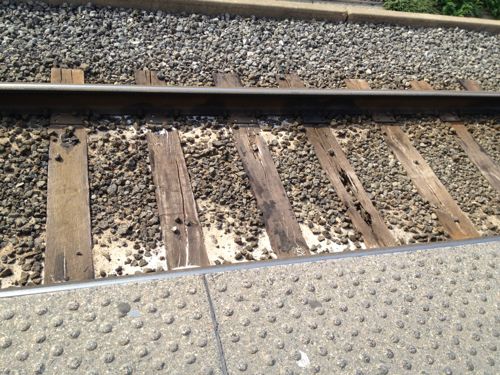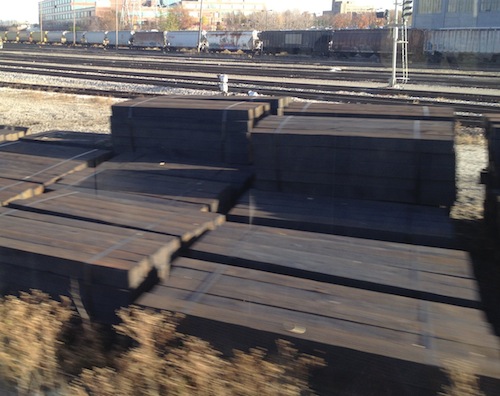 Not all of the ties are being replaced, just those needing replacement were tagged. I've passed by the equipment that replaces the a tie from under the rails, but I've never seen it in operation.
Newer sections of our MetroLink system was built with more costly concrete ties, so they'll not need this maintenance.  The original MetroLink line opened in 1993.
— Steve Patterson