A week ago I took the bus to Fox Park — the neighborhood and city park — to check out a community project in the park. Mark Groth (St. Louis City Talk) told me he and others on the Fox Park park committee would be planting 40 trees so I had to stop by.
The city website for the park says: "Fox Park and Playground began to be used for recreational purposes in 1917 under a permit from the Fox Brothers and was purchased in 1931." In 1909 the land that is now the park was the lumberyard for the Fox Brother's millwork and wagon businesses.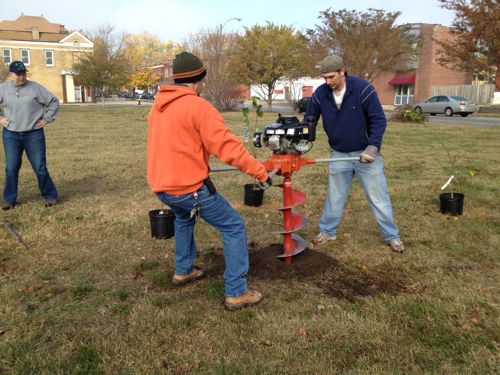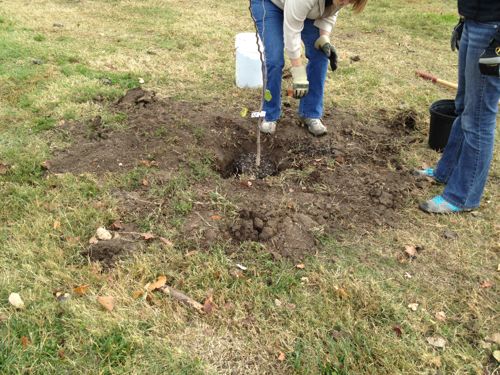 I really like this little neighborhood park, such a great asset  for the residents. I applaud them for putting sweat equity into the park.
– Steve Patterson