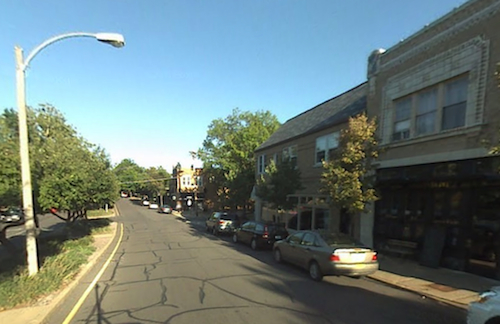 The following is a press release:
—
WASHINGTON, DC – The American Planning Association (APA) today announced the country's 10 Great Neighborhoods, 10 Great Streets, and 10 Great Public Spaces for 2010 through the organization's national program, Great Places in America.
Launched in 2007, Great Places in America celebrates places of exemplary character, quality, and planning. Places are selected annually and represent the gold standard in terms of having a true sense of place, noteworthy social, cultural or historical character, community involvement, resilience, and a vision for the future. To date, 110 places have been designated in 47 states and the District of Columbia.
"This year's designations represent American communities of all sizes, from New York City, Boston and San Francisco to Wallace, Idaho, Red Lodge, Montana, and Middleburg, Virginia," said APA Chief Executive Officer W. Paul Farmer, FAICP. "Places of distinction and unique character are found not only in big cities or selected states, but everywhere. We hope these examples inspire other communities to envision, plan and realize their own great places of lasting value."
"These American Planning Association Great Places demonstrate the benefits of good planning and plan implementation, often over generations," Farmer said, adding "Great Places show what helps make communities attractive and able to offer residents better choices for where and how they work and live."
APA Great Places are enjoyable, safe and desirable — places that attract users every day. America's truly great streets, neighborhoods and public spaces are defined by many characteristics, including architectural features, accessibility, functionality, and community involvement. The 2010 designees are not ranked, but are listed here alphabetically by state. Additional details about each designee are available at www.planning.org/greatplaces.
2010 Great Neighborhoods
Lower Downtown, Denver, CO; Riverside Avondale, Jacksonville, FL;
Frank Lloyd Wright Historic District, Village of Oak Park, IL;
John S. Park Neighborhood, Las Vegas, NV; The Paseo, Oklahoma City, OK;
Historic Ninth Street Hill Neighborhood, Lafayette, IN;
Back Bay, Boston, MA; Downtown Frederick, Frederick MD;
Hyde Park, Cincinnati, OH; The Cathedral Historic District, Sioux Falls, SD
2010 Great Streets
Spring Street, Eureka Springs, AR; 5th Avenue, San Diego, CA;
Bank Street, Wallace, ID; Massachusetts Street, Lawrence, KS;
Wydown Boulevard, Clayton, MO; Broadway Avenue, Red Lodge, MT;
Washington Street, Hoboken, NJ; Middle Street, New Bern, NC;
Liberty Street, Franklin, PA; Washington Street, Middleburg, VA
2010 Great Public Spaces
Charles W. Ireland Sculpture Garden, Birmingham, AL;
Ferry Building, San Francisco, CA; Plaza Real, Boca Raton, FL;
Fountain Square, Bowling Green, KY; The Emerald Necklace, Boston, MA;
Campus Martius Park, Detroit, MI; Bryant Park, New York City, NY;
Rittenhouse Square, Philadelphia, PA; Main Plaza, San Antonio, TX;
Percival Landing Boardwalk and Park, Olympia, WA
Great Places in America is just one of the ways APA recognizes and celebrates National Community Planning Month each October. The special month is designed to recognize and celebrate the many residents, leaders, officials, and professionals who contribute to making great communities. For more about National Community Planning Month, visit www.planning.org/ncpm.
The American Planning Association is an independent, not-for-profit educational organization that provides leadership in the development of vital communities. APA and its professional institute, the American Institute of Certified Planners, are dedicated to advancing the art, science and profession of good planning — physical, economic and social — so as to create communities that offer better choices for where and how people work and live. Members of APA help create communities of lasting value and encourage civic leaders, business interests and citizens to play a meaningful role in creating communities that enrich people's lives. APA has offices in Washington, D.C., and Chicago, Ill. For more information, visit www.planning.org.
###