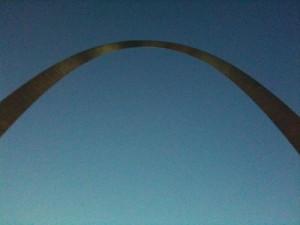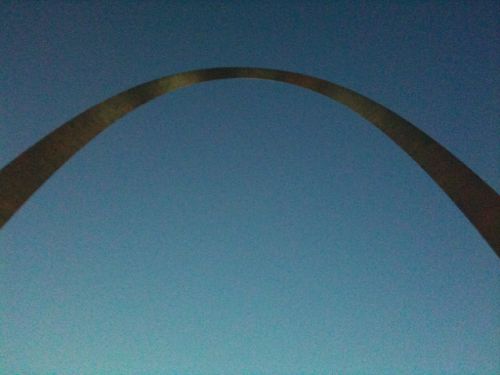 In November voters in St. Louis, St. Louis County and St. Charles County may be asked to approve a 3/16¢ sales tax increase:
An obscure bill moving through the Legislature includes a provision that would allow residents to vote — possibly in November — on raising sales taxes in St. Louis, St. Louis County and St. Charles County by three-sixteenths of a cent (0.1875) for the Arch project and other area parks. (STLtoday.com)
The CityArchRiver group and Civic Progress say the sales tax revenue is needed to pay off bonds to complete planned improvements to better connect the Arch to the city. Much of the money would fund parks in each taxing jurisdiction:
Susan Trautman with the Greenway District says only 30 percent of the tax would go to the Archgrounds. The rest would go towards improving local and regional parks and trails.

[snip]

The tax increase would only last 20 years and collect enough money to pay for a $120 million bond issue to help pay for the project. (KMOV)
Voters in Illinois may also be asked to support a small tax increase as well. This is the subject for the poll this week — the poll is located in the right sidebar.
– Steve Patterson