In the nearly ten years I've written this blog I've consistently argued for improved pedestrian access, even before I became disabled in February 2008. Newer readers may have forgotten my early advocacy for walkability, here are some reminders:
The above posts were all before my stroke! I'm particularly proud of pushing for pedestrian access at Loughborough Commons, it's a better than planned project because of my pushiness.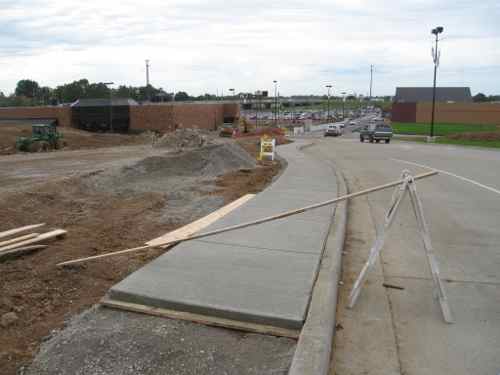 Loughborough Commons would've been better had the city, developer, and engineers planned for pedestrian access & internal circulation from the start. They didn't, but by pushing throughout construction I helped the project be just a little accommodating to pedestrians.  In one post I even said something like "I hope I don't become disabled" when arguing why it was important for new development to welcome pedestrians in edition to motorists.
Yes, I've posted about crosswalks & pedestrian access since becoming disabled — but they've been a regular topic since that first day I started writing: October 31, 2004.
— Steve Patterson