Union Market, North Broadway,  is an interesting building.
It is considered a local landmark.
Mauran, Russell and Crowell designed the market in a Eclectic Revival Style in 1924.

One of only four extant market buildings remaining in St. Louis, Union Market was constructed in 1924-25 as the city´s largest, most architecturally significant and functionally progressive market. Occupying a full city block, the building´s strong presence and individuality are established by bold rhythms of large Gothic arches and battered buttressing at the lower stories. Speckled buff brick curtain walls are handsomely accented by horizontal bands of terra cotta ornament. The three-story garage above the market space was one of the City´s early indoor parking facilities.   For over five decades, Union Market has served as one of the City´s two principal markets and has continued a tradition of marketing established on the same site during the Civil War.  Union Market is listed on the National Register of Historic Places. (St. Louis City Landmark #103)
More on the building, including pre-hotel photos on the early 80s nomination to the National Register of Historic Places. As a public market, it was a failure (read nomination). It's had a tough life, see timeline and lease battle details.
On December 31, 2018 the hotel restaurant, J.F. Sanfilippo's Italian Restaurant, closed after 28 years.
J.F. Sanfilippo's Italian Restaurant will close after service on Dec. 31, owner Joe Sanfilippo announced Tuesday. The restaurant has operated inside the Drury Inn & Suites at 705 North Broadway downtown since February 1991. Sanfilippo tells Off the Menu a number of factors went into the decision to close, including the departure of major companies from downtown over the years to the arrival this decade of Ballpark Village. (Post-Dispatch)
No doubt the reduction of the downtown workforce, Ballpark Village, and fewer conventions have had an impact. My only time in this building was on Saturday April 21, 2012 — for dinner solo using a Groupon.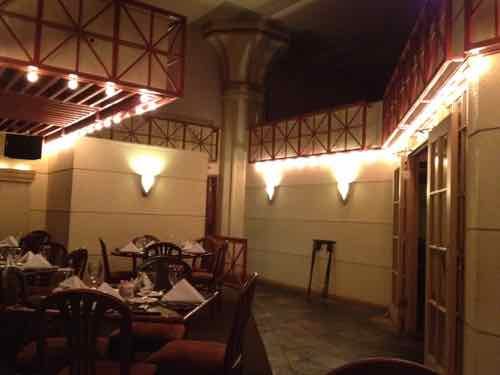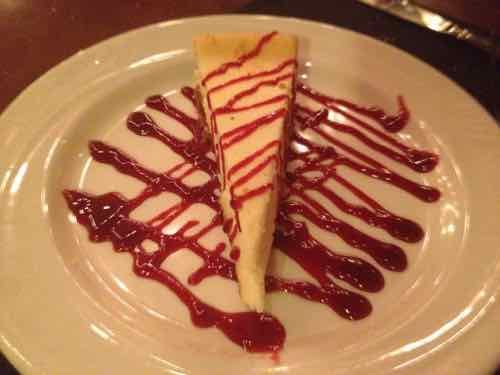 As I recall, the food & service met or exceeded my expectations. The place just felt dated…bad 80s dated. Frankly, I'm surprised they didn't close earlier than NYE. I wish them the best of luck at their Chesterfield location.
I do hope someone will open a new restaurant in this space — after changing the interior. XFL games begin in one year.
— Steve Patterson
b
b
b
b
b